Digitising African musical heritage
On 6 June 2018, PRIMA project participants met at the RMCA. PRIMA is a project creating an international network of Belgian and African museums from the Republic of the Congo, Burkina Faso, and Kenya with the goal of digitising African musical instrument collections. Various collections can already be consulted online.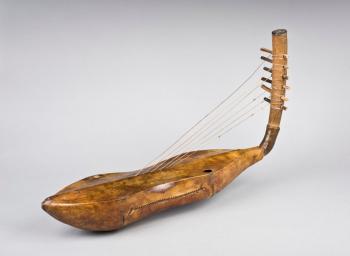 In early 2018, the RMCA became a partner of the Projet de Réseau international des Instruments de Musique africaine (PRIMA). Together with the Musical Instruments Museum (MIM) in Brussels, it collaborates with museums in Brazzaville, Ouagadougou, and Nairobi to exchange information and know-how in the areas of (ethno)musicology and digital collection management. The June meeting was the network's second gathering since its 2013 creation and was an important occasion for such exchanges.
Improving collection management through digitisation
Collaboration in the areas of inventory, photography, and online publication has yielded significant results. "The majority of our collections are now available online," say Jacqueline Babindamana of the Musée Panafricain de la Musique in Brazzaville (Republic of the Congo) and Eveline Koho Kabou of the Musée de la Musique in Ouagadougou (Burkina Faso). The project has generated large metadata sets, and musical instruments were professionally photographed.
 "The collections were in a sorry state and the conservation conditions were far from optimal, which worried me," explains Babindamana. The creation of a digital inventory was especially needed for better collection management.
The majority of our collections are now available online
A broader view of world musical heritage
The nearly 400 pieces from the two museums were published online on the MIMO website. MIMO is the world's largest online platform for public collections of musical instruments from Europe, Asia, and Africa. The collections of the RMCA (8,435 objects) and the MIM can also be found on this database.
Along with the general public, scientists also now have access to data from these two important African collections. As these are otherwise difficult to consult, online access makes it possible to obtain a more complete view of world musical heritage, according to the MIM's Saskia Willaert.
More than just a digitisation campaign
For Jacqueline Babindamana and Eveline Koho Kabou, the project's relevance is wider and extends into the future. It is far more than a one-time digitisation campaign as the collections continue to grow, explained Koho Kabou. Sizeable collecting efforts were organized recently, and a musician donated his collection to the museum. "Thanks to the PRIMA project, our personnel has gained inventory experience, making it possible for us to work with these new collections." 
Challenges still lie ahead. The lack of equipment is one of them, says Babindamana. "We need equipment like cameras or recording devices, for when objects come straight from instrument makers or musicians and they're playing the instrument."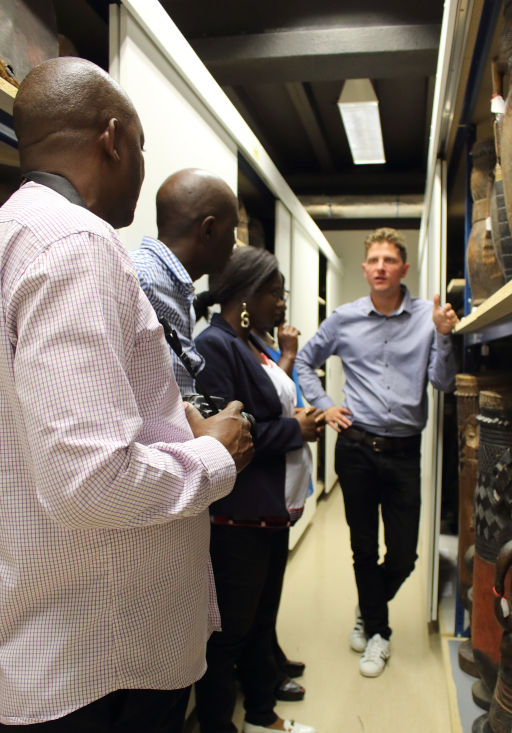 Visiting the collections with RMCA ethnomusicologist Rémy Jadinon.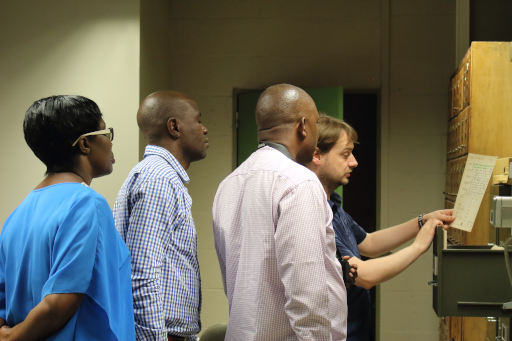 Dieter Van Hassel, information management and digitisation coordinator, explains the RMCA's digitisation process from start to finish.