« Re/store » : dialogue d'artistes
MuseumTalks
Aimé Mpane & Aimé Ntakiyica
Aimé Ntakiyica and Aimé Mpane, two internationally renowned artists, share a common interest in the museum and the questions it raises: identity, society, decolonisation. During this MuseumTalk, they will meet and discuss their works exhibited at the museum and their artistic approaches in connection with the renovation of the AfricaMuseum.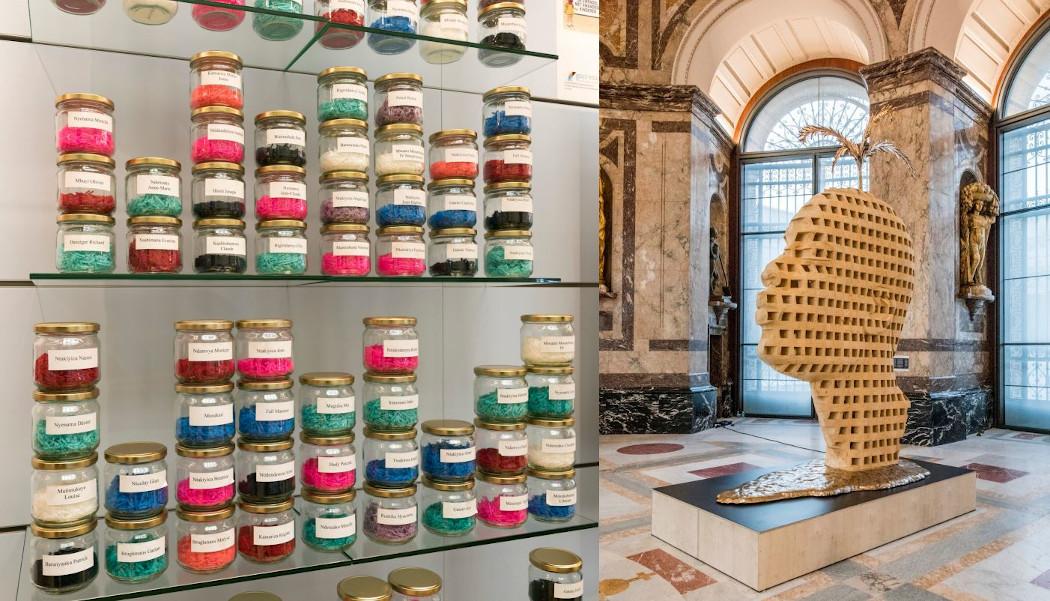 About the works
Une affaire de famille. L'arbre généalogique (Family business. The family tree)
Aimé Ntakiyica
Set of jam jars, all of the same size and filled with bits of coloured wool. Each jar is labelled with the name of a member of the artist's family. This work thus enriches the museum's collection with 180 names, which - as the artist reminds us - is not negligible for a museum with such a large number of unnamed objects.
 
Nouveau souffle ou le Congo bourgeonnant (New Breath or the Burgeoning Congo)
Aimé Mpane
Placed in the large rotunda of the museum, this monumental work offers a formal response to the statues of colonial propaganda. It represents a carved head in wood, the artist's favourite material, of which he praises its natural and lively side. This head is traversed by a metal that spills on the ground and buds at the top. The work represents a Congo of hope, resolutely turned towards the future.
About the artists
Born in Burundi in 1960, Aimé Ntakiyica lives and works in Belgium. He uses concepts of ubiquity, overlapping different spaces, both literally and metaphorically. In particular, and not without humour, he plays with the absurdity of the notion of identity. His works and the media adapt to situations: paintings, photos, interactive installations, etc.​​​

Born in Kinshasa in 1968, Aimé Mpane lives between Brussels and his native city. He experiments with encounters between paintings and multidisciplinary installations, developing original processes that combine traditional know-how and contemporary knowledge. His works combine the raw side of the so-called 'primitive' arts with a political commitment that denounces the light and shadow sides of our human condition.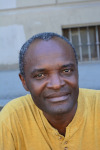 ---
MuseumTalks
Join us each month for an exciting talk about one particular aspect of the permanent exhibition! Take a look behind the scenes of the AfricaMuseum and discover the work of its scientists and its collaboration with African artists.

12.30 - 13.30
Price
Free, but registration is required