Combi guided tour for adults
Mabele eleki lola & Permanent exhibition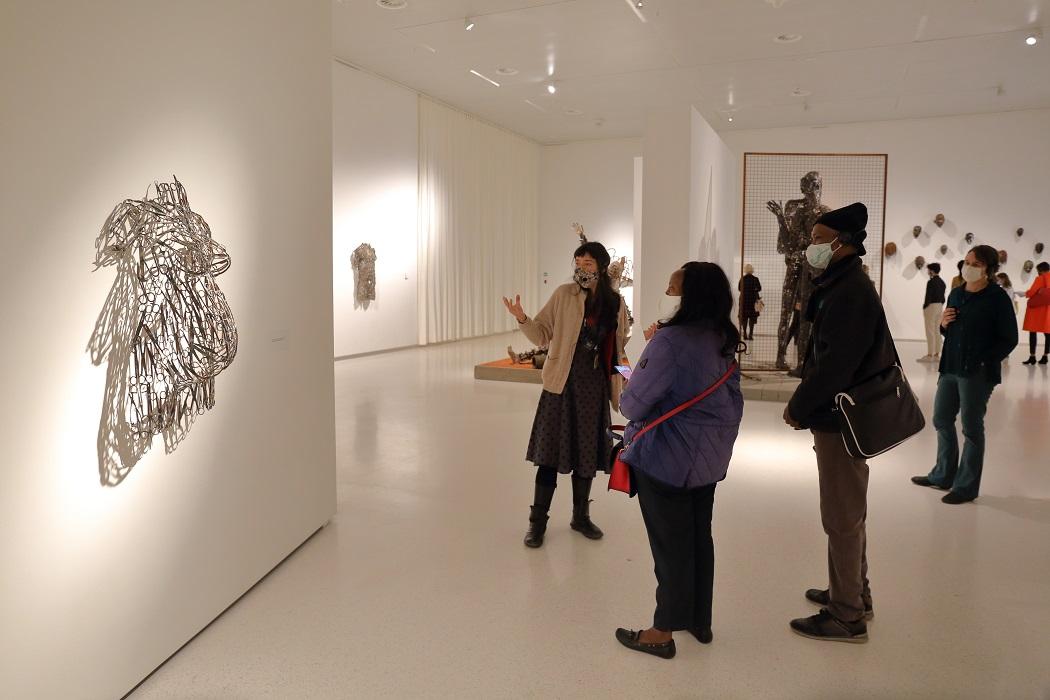 A guided tour allows you to discover the dialogue between the works of Freddy Tsimba and pieces from the AfricaMuseum's collections.
The tour begins in the temporary exhibition and continues in the rooms of the museum, around themes dear to the artist.
Reservation required
AfricaMuseum
Leuvensesteenweg 13, 3080 Tervuren
Participants
4 max. - Face mask is mandatory from the age of 12 years.
Language
In English, French or Dutch
Price
Week and week-end 90 € + (combi)-ticket museum