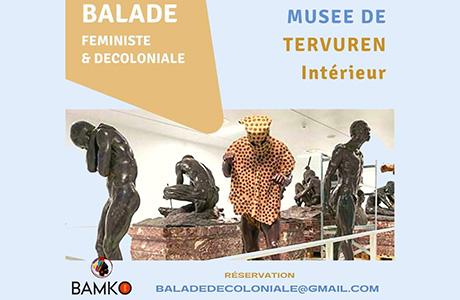 The Bamko-cran association offers decolonial guided tours that are designed by sharp-minded feminist, environmentalist and anti-racism activists!
During the 2h30 of the tour, you can partake in critical analyses on colonial history and its impact today. At the end of the visit, you can also share your reflections and suggestions during a 30-minute discussion and debate.
Reservation required: bamko.asbl@gmail.com
2: p.m.
AfricaMuseum
Leuvensesteenweg 13 - 3080 Tervuren
Audience
Above 15 year - Guided tours for younger people can be arranged upon request.
Language
26/03: in French - English & Dutch: upon request
Price
Full rate: 13€
Rate for groups (more than 15 people) : 10 €
Discounted rate (students): 5 €