Interactive tour for toddlers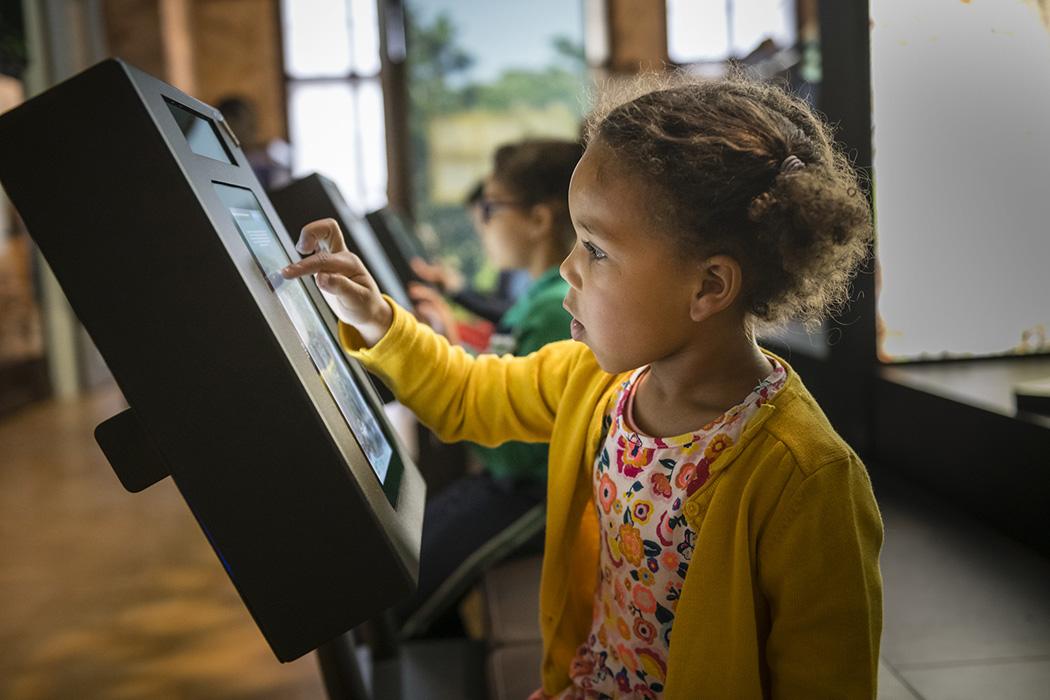 On this exciting tour, you and your group will discover large and small museum pieces in a playful way.
Listen with the puppet Muunyà to the stories of her grandfather, the king.
After nightfall, you will sneak away from the village in search of thrilling adventures!  Cross the savannah and trek through the rainforest, getting to know unusual animals and their habits along the way.
Finally, a giant robot leads you to the big city, where you can discuss these adventures to the accompaniment of musical instruments and singing.
Keep your eyes and ears peeled!
This tour will always include the following galleries:
Rituals and Ceremonies
Languages and Music
Landscapes and biodiversity
---
Are you bringing more than one class? No problem: several groups can start the tour at the same time.
Can you stay a little longer? Head for the adjacent park or Tervuren's nearby playground.
Would you like to stay up-to-date with our educational activities? Then sign up for our newsletter.
Reservation required
AfricaMuseum
Leuvensesteenweg 13, 3080 Tervuren
Audience
3rd pre-1st year primary school
kids 5-7 years
Language
In French and Dutch