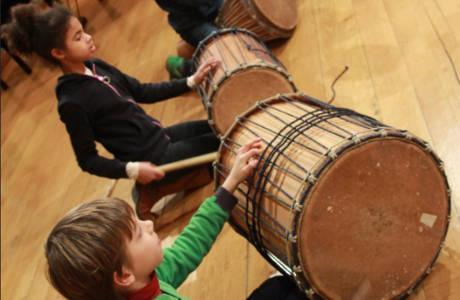 Celebrate your birthday to the rhythm of the African rumba! 
During this vibrant workshop, you and your group will sing, dance and play along a route through several African societies.
A search through the museum's galleries will introduce you to the little thumb piano, the bow harp and the slit drum, as well as swinging rumba dancers, drum orchestras and much, much more. 
Back in our miniature concert hall, you will join a professional musician for an amazing jam session filled with musical stories, dance and music!  
AfricaMuseum
Leuvensesteenweg 13, 3080 Tervuren
Participants
15 kids max. + 1 adult - Face mask is mandatory from the age of 10 years.
Language
In French, Dutch and English