A game in the permanent exhibition
Can you collect all the hints to solve the final question of the AfricaMuseumQuest?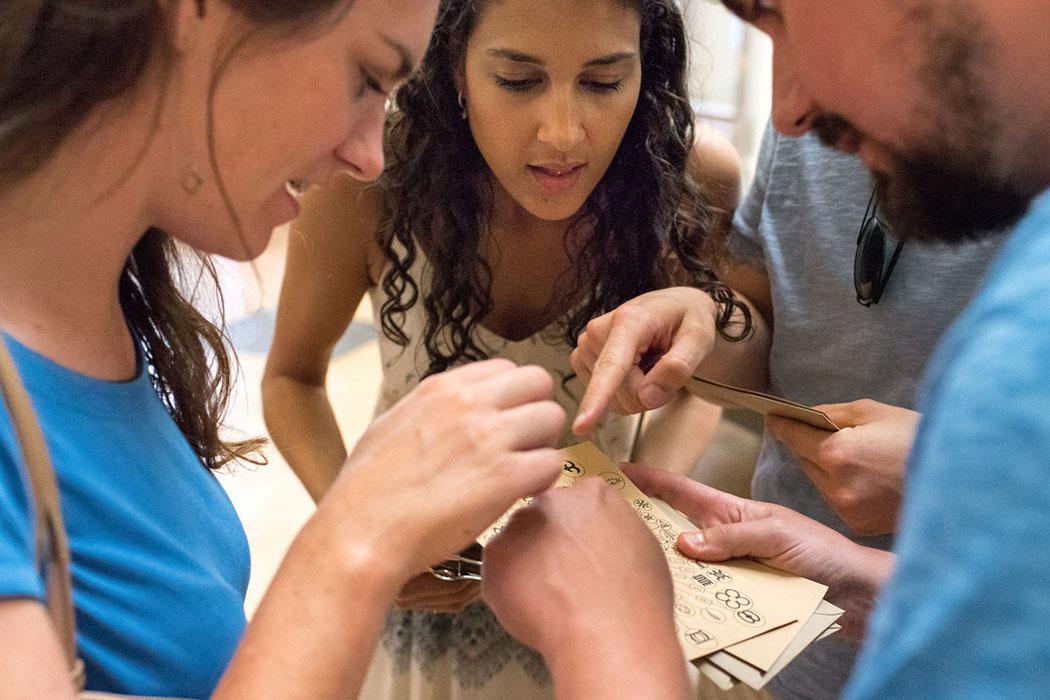 During the AfricaMuseumQuest you will try to solve a series of riddles throughout the different rooms of the AfricaMuseum by working as a group. The story of the game is set in the distant future, in the year 2060. Through assignments and riddles you will try to collect all the hints and solve the final question of the game. In this way you will get to know the permanent exhibition in an attractive and challenging way.
Practical information:
The AfricaMuseumQuest is ideal for 4 to 7 people. It's also possible to play the game with 2 or 3 people, but the game can only be booked from 4 participants.
An average game lasts 1h30. After the game you are completely free to explore the museum at your own pace.
When you receive the game at the entrance desk, you also buy your entrances to the museum. You are entitled to the reduced rate of €8 pp instead of €12 pp. 
The game was developed by HintSeekers.
Temporarily unavailable due to health measures.
AfricaMuseum
Leuvensesteenweg 13, 3080 Tervuren
Audience
adults, young people (minimum 16 years old) and children accompanied by adults
Participants
With your bubble of max. 4 persons
Language
Dutch, French and English
Price
15 euros pp for the game in addition to discounted entrance tickets