A game in the permanent exhibition
Can you collect all the hints to solve the final question of the AfricaMuseumQuest?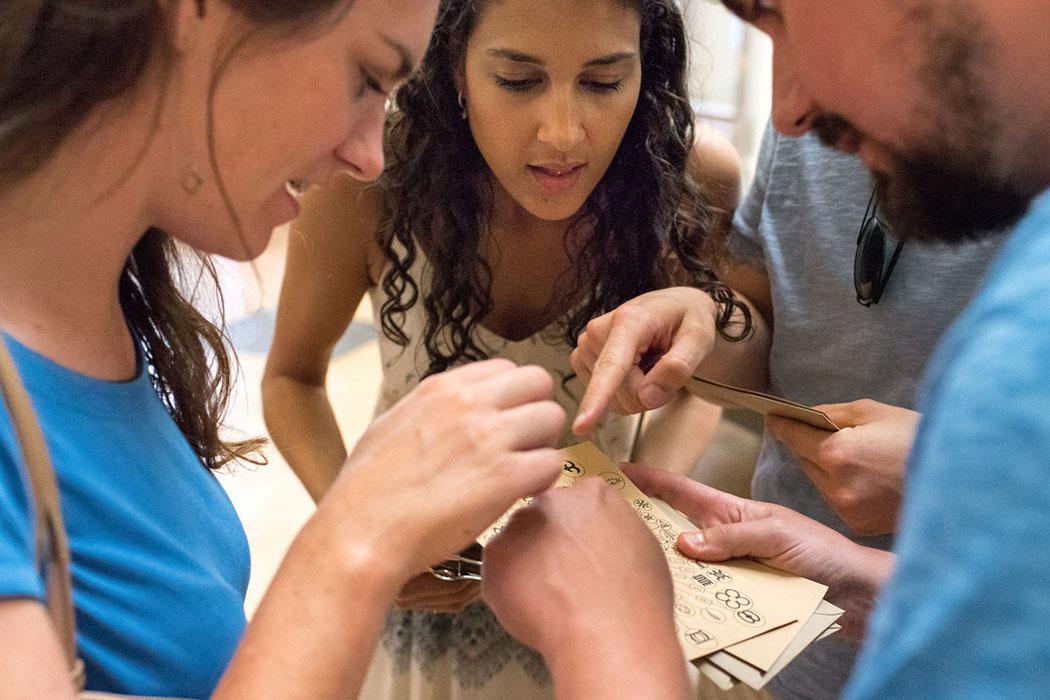 This unique museum game starts with an unexpected visit from two guests from a distant future, and they need your help!
Guess and puzzle your way through the different museum rooms and help them out, because without your brainpower things could end badly for them...
Practical information
The AfricaMuseumQuest is ideal for 2 to 7 people aged 12 and above. 
An average game lasts 1h30. After the game, you are free to explore the museum at your own pace.
The AfricaMuseumQuest takes you to different museum rooms and pays attention to several objects from the permanent collection. 
This game is popular as team building, combined with a free visit, the walk in the park, or a tasty lunch in the museum restaurant.
You can purchase the game via the reservation link or at the museum entrance desk.

Please note:

entrance tickets for the AfricaMuseum are not included in the AfricaMuseumQuest. Tickets can be purchased at the entrance desk on the day itself. The AMQ entitles you to the reduced rate of €8 p.p. (adult rate) instead of €12 p.p.
The game was developed by HintSeekers.
AfricaMuseum
Leuvensesteenweg 13, 3080 Tervuren
Audience
adults, young people (minimum 12 years old) and children accompanied by adults
Language
French, Dutch or English