Our mission
Mission of the RMCA
The Royal Museum for Central Africa must aspire to be a world centre of research and knowledge dissemination on past and present societies and natural environments of Africa, and in particular Central Africa, to foster – among the public at large and the scientific community – understanding of and interest in this area and, through partnerships, to contribute substantially to its sustainable development. Thus the core endeavours of this Africa-oriented institution consist of acquiring and managing collections, conducting scientific research, implementing the results of this research, disseminating knowledge, and mounting selected exhibitions of its collections.
Mission of the museum
The AfricaMuseum is a centre for knowledge and resources on Africa, in particular Central Africa, in an historical, contemporary, and global context. The museum exhibits unique collections. It is a place of memory on the colonial past and strives to be a dynamic platform for exchanges and dialogues between cultures and generations.
Organisation
The Royal Museum for Central Africa (RMCA) is one of Belgium's ten federal scientific institutes (FSI), under the authority of the Secretary of State for Federal Science Policy.
The museum has some 250 employees, including 80 scientists. 
The scientific institute is divided into three departments: 
Cultural Anthropology and History
Earth Sciences
Biology.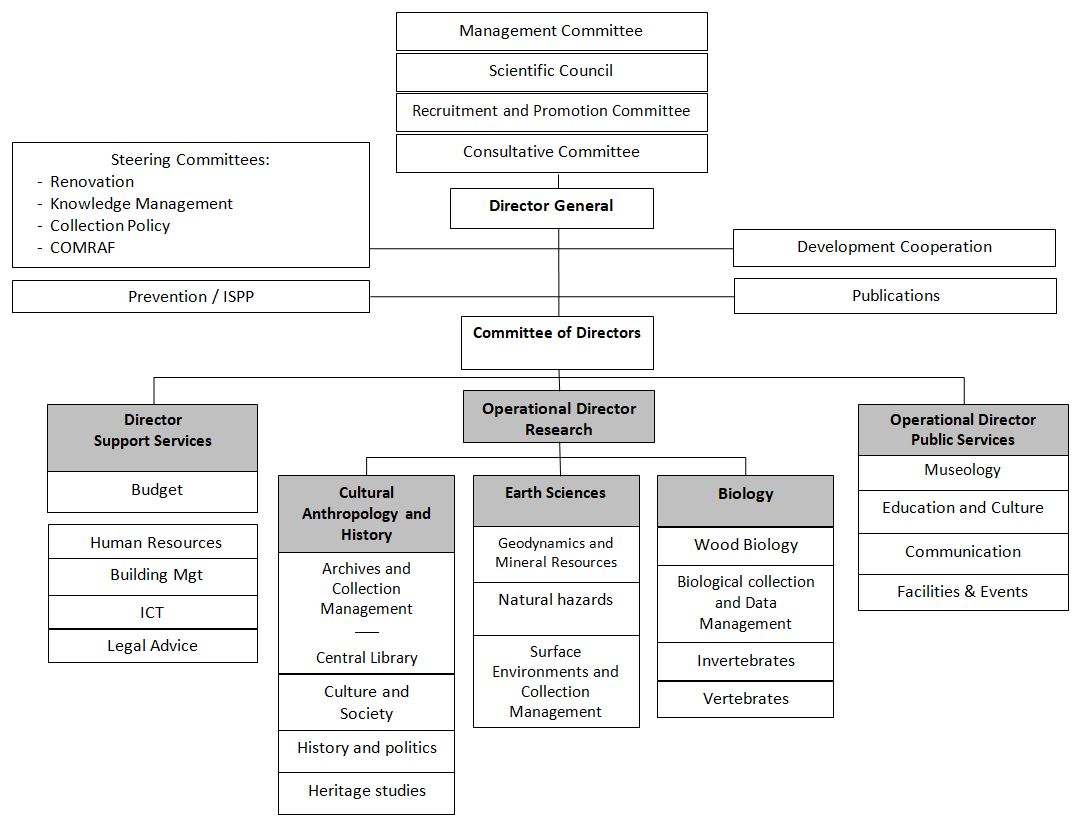 Read the text version of the Organisation chart
Management and consultative bodies