'Before turning the page, you have to read it'
Bénédicte Savoy (26.01.2020)
A survey conducted in 2020 by the University of Antwerp and the RMCA revealed that Belgians have little factual knowledge about their country's colonial past.
This series of articles is not a history course, but it presents some stories from the history of Belgium and the Congo, which are often little known to the Belgian public. It is inspired by elements of the AfricaMuseum's permanent exhibition and the work of its historians.
---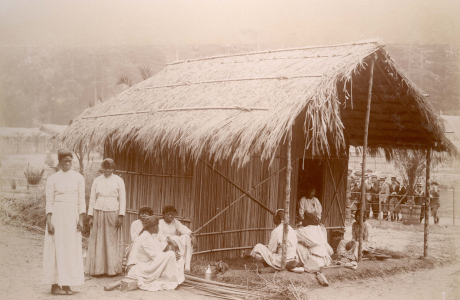 The human zoo of Tervuren (1897)
AfricaMuseum traces its origins to the International Exhibition in Brussels in 1897. At the instigation of King Leopold II, a 'Colonial Section' was set up in Tervuren to win over investors and the Belgian population and glean support for the colonial project in Congo. No fewer than 267 Congolese were taken by force to Belgium and exhibited to the public, like animals in a zoo. Seven of them lost their lives. Far from being an isolated case, this appalling spectacle was part of a genuine industry that fed the racism still seen in Western societies today.