Provenance research is one of the museum's priorities. Its aim is to study the circumstances in which the mainly ethnographic collections were acquired during the colonial period. This process is part of the institution's restitution policy.
The residency programme enables African scientists to be involved in researching the provenance of these collections. The museum guarantees them easy access to the collections, archives and libraries.
The programme offers one residency per year, for a period of two months. It covers international travel, accommodation, per diems and fees.
The programme is financially supported by the Belgian Development Cooperation (DGD).
Residency 2020
Prof. Placide Mumbembele Sanger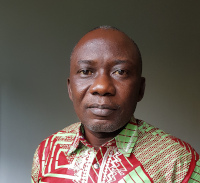 (05.06.2021 - 07.08.2021)
Due to the health crisis, this residency planned for 2020 takes place in 2021.