Latest publications: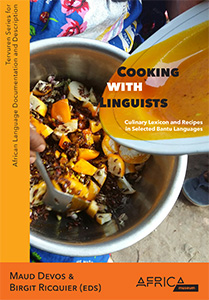 Cooking with linguists
Maud Devos & Birgit Ricquier (eds)
'Series for African Language Documentation and Description' 
ISBN : 978-9-4926-6974-2
542 p.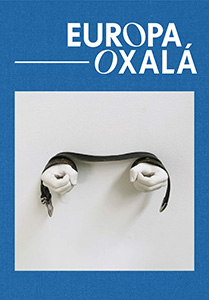 Europa Oxalá
By Katia Kameli, Aimé Mpane Enkobo, António Pinto Ribeiro
Catalogue of the exhibit Europa Oxalá
ISBN : 978-972-36-1875-4
88 p.
24 €
Publisher Afrontamento Ediçaos (Lisbon). With all partners: AfricaMuseum, Mucem (Marseille), Coimbra CES & Calouste Gulbenkian Foundation (Lisbon)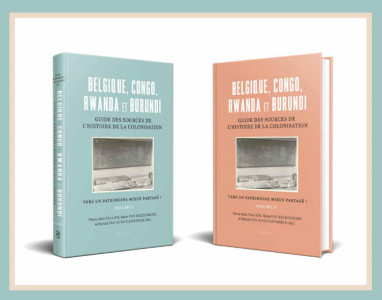 Belgique, Congo, Rwanda et Burundi. Guide des sources de l'histoire de la colonisation (19-20e siècle). Vers un patrimoine mieux partagé
P.A. Tallier, M. Van Eeckenrode & P. Van Schuylenberg
ISBN: 978-2-50359598-6
2294 p.
65 €
Brepols editions, in co-edition with the State Archives and the Royal Museum for Central Africa
Congo en vitrine. Art africain, muséologie et politique.
Les musées de Kinshasa et de Tervuren
Sarah Van Beurden
In French
Collection 'Studies in Social Sciences and Humanities', n° 180
Published by the RMCA
ISBN : 978-9-4926-6982-7
321 p
35 €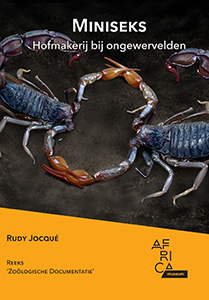 Miniseks - Hofmakerij bij ongewervelden
Rudy Jocqué
Illustrations: Vladimir Timokhanov
Series 'Zoölogische Documentatie'
In Dutch
ISBN : 978-9-4645-9618
176 p.
19,5 €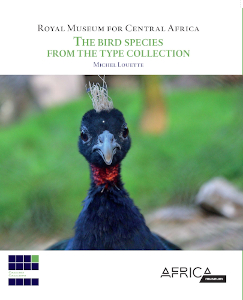 The bird species from the type collection
Michel Louette
Series 'Collections of the RMCA'
ISBN : 978-9-4645-9619-9
25 €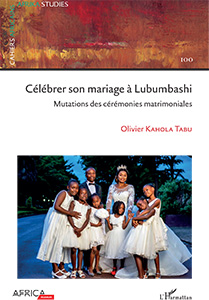 Célébrer son mariage à Lubumbashi. Mutations des cérémonies matrimoniales
Olivier Kahola Tabu
Series « Cahiers africains », n° 100
In French
Co-edition: L'Harmattan / RMCA
ISBN : 978-2-14-035413-7
176 p.
21 €
The museum has produced nearly 1,800 publications in disciplines such as biology, geology, ethnology, and history.
Most of these are scientific works in the form of series, monographs, and journals.
The museum also publishes numerous exhibition catalogues, museum guides, music recordings, and other works.
Our researchers publish articles in several international journals.
External publications by our scientists
> RMCA institutional repository
Museum publications
> Catalogue of museum publications