European Journal of Taxonomy
Scientific journal on descriptive taxonomy, zoology, entomology, botany, and palaeontology.
Open access journal that is free for authors and readers.
Taxonomic contributions and revisions, monographs, and opinions.
Published by a consortium of European natural history museums and botanic gardens.
Publications with a global reach: authors and regions of study are not limited to Europe.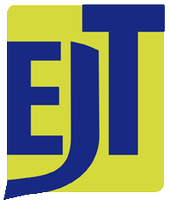 Do you wish to submit an article?
Read the instructions for authors on the website of the European Journal of Taxonomy.
Consortium of the European Journal of Taxonomy
The EJT consortium proudly welcomes the Natural History Museum of Prague as its newest member. This adds the Czech Republic to the team of countries that support the European Journal of Taxonomy, which now consists of 10 institutes from 7 European countries:
Botanic Garden Meise, Belgium
Museo Nacional de Ciencias Naturales, Madrid, Spain
Muséum national d'Histoire naturelle, Paris, France
Natural History Museum of Denmark, Copenhagen, Danemark
Naturalis Biodiversity Center, Leiden, The Netherlands
Real Jardin Botánico, Madrid, Spain
Royal Belgian Institute of Natural Sciences, Brussels, Belgium
Royal Museum for Central Africa, Tervuren, Belgium
Zoological Research Museum Alexander Koenig (Forschungs Museum Koenig), Bonn, Germany
Natural History Museum of Prague,

Czech Republic