The objects of the mukanda initiation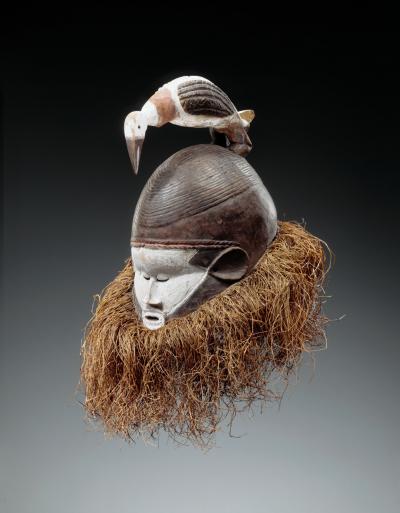 Materials:
wood, raffia, pigment
Legend:
This mask is stylistically very close to "hemba" masks used in the mukanda ceremony of the northern Suku. However, it is also possible that it was made by the eastern Suku, neighbours of the Pindi. The eastern Suku emigrated to the region of the Pindi at the end of the 18th century.
Place of collecting:
Democratic Republic of the Congo > Bandundu > Kwango
Acquisition related person:
Compagnie du Kasaï as donor
Date of acquisition:
1913-12-12
Dimensions:
45 cm x 19 cm
Inventory number:
EO.0.0.15374