Armand Hutereau as an ethnomusicologist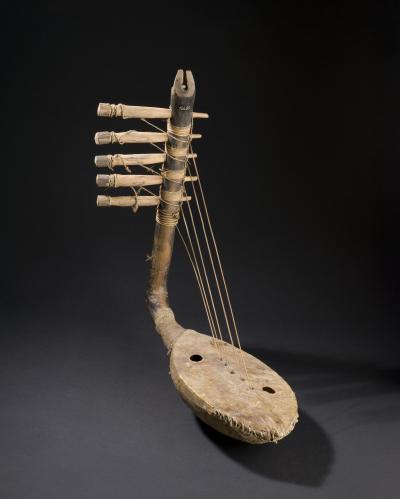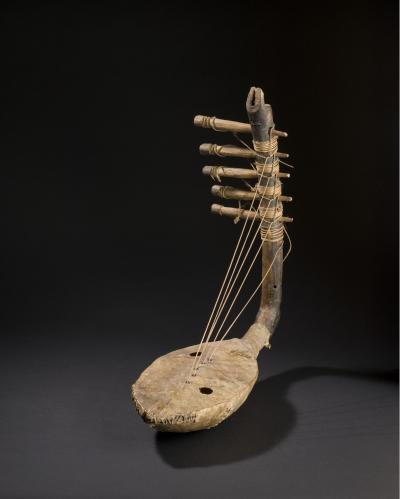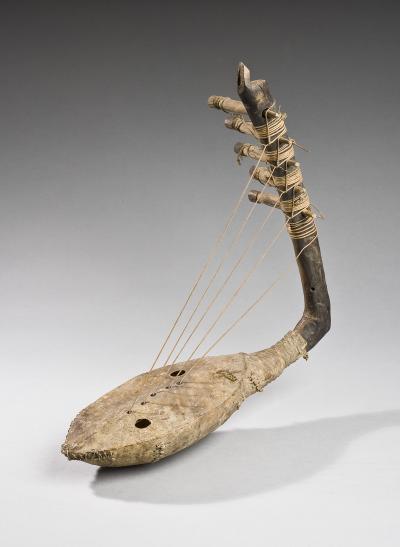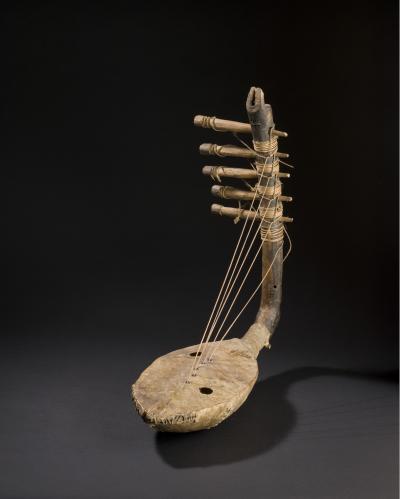 Object type:
musical instrument > cordophones > harps > harp
Materials:
wood, skin, vegetal fibre
Legend:
Because a lot of African music has a pentatonic scale– a pattern with five tones – it comes as no surprise that a harp generally has five strings. If there are more, their tuning can usually be reduced to a pattern of five sounds. Due to the presumed link with ancient Egypt, Central African harps had an almost magical attraction to 19th century colonists. This is why entire series of finely decorated harps – with artsy carved woman's head – from the early 20th century seem quite artificial.
Place of collecting:
Democratic Republic of the Congo > Province Orientale > Aruwimi & Uele > Uele
Acquisition related person:
Armand Joseph Oscar Hutereau (°1875 - †1914) as donor
Date of acquisition:
1913-07-25
Inventory number:
MO.0.0.12685