Reality and fiction in ethnographic photography of the 1950s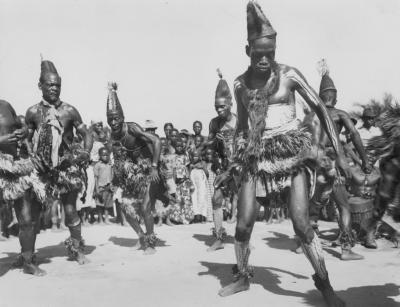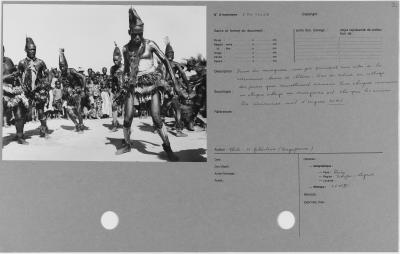 Theme:
dance/masked dance, headdress, body modifications, clothing/ornament, religious life, rites and beliefs, village sceneries
Photographer:
Henri Goldstein (°1920)
Place of production:
Democratic Republic of the Congo > Province Orientale > Tshopo
Legend:
Several specially appointed men perform the circumcision ceremony's closing dance. They are accompanied by percussion and watched by adults and children.
Original legend:
Danse des meneganza, ceux qui président aux rites de la circoncision. Danse de clôture, lors du retour au village des jeunes gens nouvellement circoncis. Pour chaque circoncision en chaque village un meneganza est élu par les anciens. Ces cérémonies sont d'origine Komo.
Inventory number:
EP.0.0.13029