The work of the painter Léon Dardenne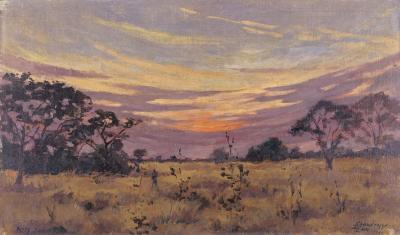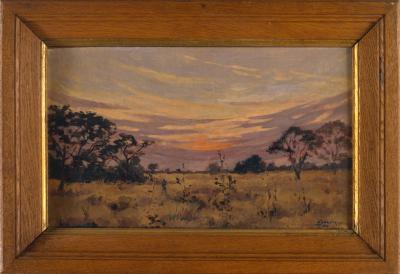 Title:
The work of the painter Léon Dardenne
Producer:
Léon Louis Auguste Edouard Dardenne (°1865 - †1912)
Legend:
Dawn, the daylight hours and dusk are not the same in Africa as they are in the West. This presented a problem of lighting for Léon Dardenne. Day rose suddenly and very quickly with the sun starting to burn with an intense light. Night fell with the same suddenness. Dawn and dusk were privileged moments of the day in terms of colour and light. The fleetingness of these phenomena did not always allow the artist to exploit them as he would have wished. "I am experiencing new sensations so that I cannot feel things as I once did. The day which suddenly becomes night without any transition, is not the day as we usually experience it. It appears to me to be purer, paler and also nearly colourless with no mist - sudden and brutal like the light of Africa (Family archives of the artist, notebook 2, 4-1-1899, p.10(a), a copy of which is in the RMCA archives).
Inscription:
Nr 17 Soleil couchant Dardenne Léon 1899
Date of acquisition:
1911
Dimensions:
22 cm x 36,5 cm
Technique:
graphic arts > painting > oil colour
Inventory number:
HO.0.1.126