The urban photography of Joseph Makula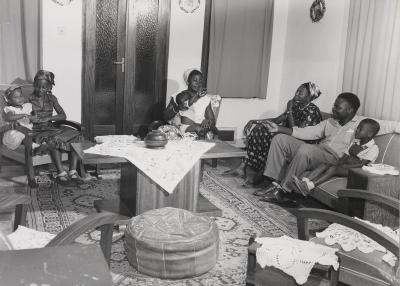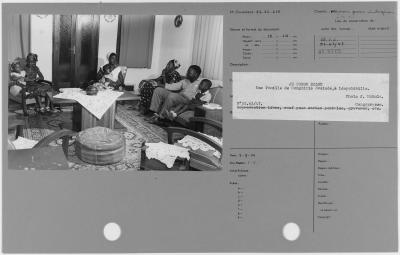 Theme:
city life, family/family life
Photographer:
Joseph Makula
Place of production:
Democratic Republic of the Congo > Kinshasa > Kinshasa
Legend:
A family of évolués receiving a visit of other évolués in their home in Leopoldstad. The interior is clearly inspired by the homes of the Belgian middle classes.
Acquisition related person:
Inforcongo as donor
Date of acquisition:
1956-09-03
Original legend:
Une famille de Congolais évolués, à Léopoldville.
Dimensions:
18 cm x 24 cm
Inventory number:
HP.1956.32.670