The urban photography of Joseph Makula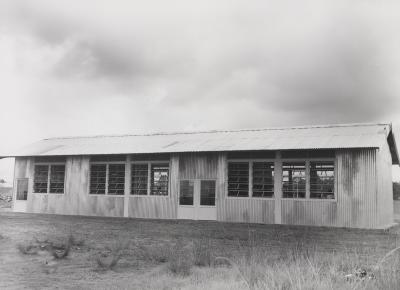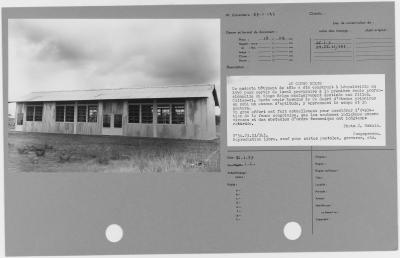 Theme:
education, buildings
Photographer:
Joseph Makula
Place of production:
Democratic Republic of the Congo > Kinshasa > Kinshasa
Legend:
The modest building that provisionally served as the first technical girl school in Belgian Congo in 1956. Further education for Congolese girls was neglected for a long time and was mainly limited to courses that fitted into their future role of housewife: needlework, nursing and midwifery.
Acquisition related person:
Inforcongo as donor
Date of acquisition:
1957-01-16
Original legend:
Ce modeste bâtiment de tôle a été construit à Léopoldville en 1956 pour servir de local provisoire à la première école professionnelle du Congo Belge exclusivement destinée aux filles. Celles-ci, après avoir terminé le 2e degré d'études primaires ou subi un examen d'aptitude, y apprennent la coupe et la couture. Un gros effort est fait actuellement pour accélérer l'évolution de la femme congolaise, que les coutumes indigènes encore vivaces et des obstacles d'ordre économique ont longtemps retardés.
Dimensions:
18 cm x 24 cm
Inventory number:
HP.1957.1.126