Town and architecture in Congo, 1885-1940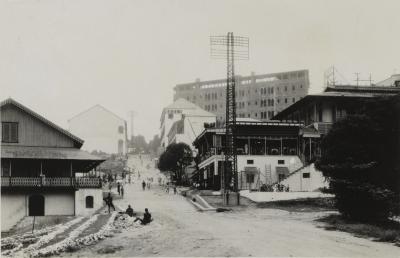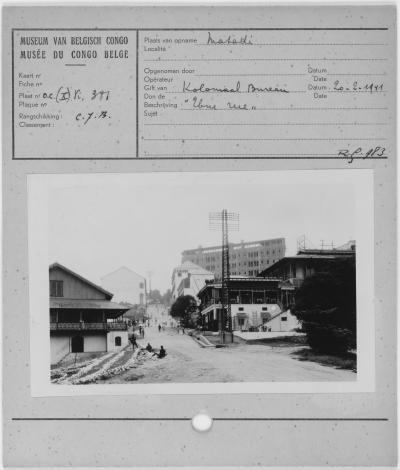 Theme:
city life, city, buildings, street furniture
Place of production:
Democratic Republic of the Congo > Bas-Congo > Matadi
Legend:
This townscape of Matadi from the early 1930s, depicts several colonial bungalows in the forefront with -in the background- the newly completed Hôtel Métropôle, the first high-rise building in the Belgian colony. It was realised according to the plans of architect Ernest Callebout and offered comfort along American standards of the time. Travel guides of the 1950s described the hotel, which was also a major meeting place for the local white community at the time, as a 'Florentine palazzo'.
Acquisition related person:
Colonial Office as donor
Date of acquisition:
1941-02-20
Inventory number:
AP.0.1.2420