Reality and fiction in ethnographic photography of the 1950s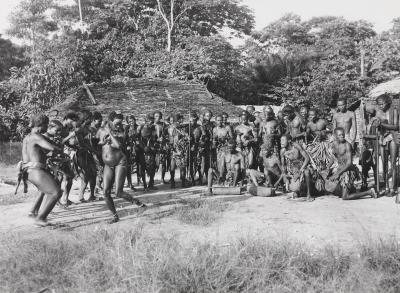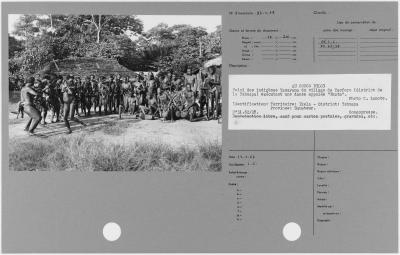 Theme:
music, dance/masked dance
Photographer:
Carlo Lamote (°1928)
Place of production:
Democratic Republic of the Congo > Equateur > Tshuapa
Legend:
A 'traditional' dance is performed in the village of Yaoforo at the request of the official photographers of the state. The presence of the colonizer had a major influence on what was depicted in front of the lens. The ethnographic photography of the 1950s particularly provides a glance of unequal powers that determined the representation of the 'other' as well as the semblance of objective documentation.
Original legend:
AU CONGO BELGE. Voici des indigènes Yasayama du village de Yaoforo (district de la Tshuapa) exécutant une danse appelée "Ekata".
Dimensions:
18 cm x 24 cm
Inventory number:
HP.1957.1.78