Reality and fiction in ethnographic photography of the 1950s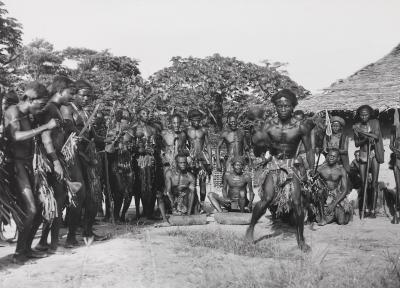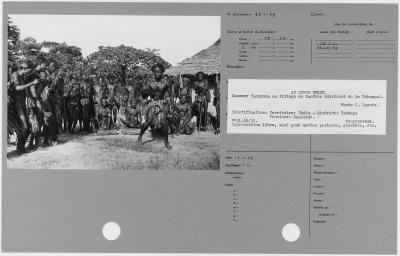 Theme:
music, dance/masked dance
Photographer:
Carlo Lamote (°1928)
Place of production:
Democratic Republic of the Congo > Equateur > Tshuapa
Legend:
A man is dancing a solo during the performance of a traditional dance in front of the official photographers of the colonial state. The participants are wearing clothes that are supposed to look 'authentic'.
Original legend:
AU CONGO BELGE. Danseur Yasayama au village de Yaoforo (district de la Tshuapa).
Dimensions:
18 cm x 24 cm
Inventory number:
HP.1957.1.79