Journalist in residence
10 January - 7 February 2023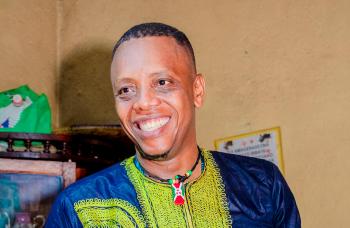 Christian Nsavye has been a professional journalist since 2003. Based in Burundi, he holds a degree in Political Science and International Relations from the University of Lake Tanganyika in Bujumbura.
As a presenter, producer, director and columnist, he is interested in general culture and music in particular. Radio remains his favourite medium. He developed his talents there with the Isanganiro editorial staff. He produced entertainment programmes such as Spécial Salsa, Week end ni gute, Uburundi buraririmba, Melodica, etc. He never deviates from educational themes with programmes like Duce Akenge Runtu, Kansonga Nokamenya (health) and Tahura (environment). He is also a correspondent for RFI (Radio France Internationale) with the programme Couleur Tropicale. 
His objectives during this residency at the AfricaMuseum were the following:
Create contacts with professionals and experts of the museum for regular exchanges and thus contribute to the development of culture in Burundi and in the sub-region. 
To improve his skills and experience in audiovisual productions and written articles in order to disseminate and deal with new themes inspired by his residency.
To create a framework for exchange between Burundi and Belgium related to scientific research and Burundian cultural heritage.
To awaken researchers and the curious to consult the museum's objects and archives.
His interventions during his residency: