DNA of exotic mosquitoes under scrutiny
Summer is mosquito (bite) season, and it is important to know which mosquitoes are doing the biting. Globalization and climate change have made it necessary to monitor the arrival of exotic mosquito species. With the help of DNA research, RMCA biologists can identify mosquitoes quickly and reliably.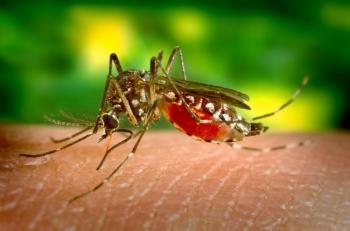 For the team behind BopCo (Barcoding Facility for Organisms and Tissues of Policy Concern, formed by biologists from the RMCA and the RBINS – Royal Belgian Institute of Natural Sciences of Belgium), summer is a period of intense activity as it handles external requests to analyze mosquito populations in Belgium and several African countries.
Mosquitoes and research
Belgium is home to 31 indigenous mosquito species. With the increase in travel and transport owing to globalization and rising temperatures around the globe, authorities must remain on guard for the possible presence of exotic species, especially ones that are known vectors of diseases that pose a danger to human and animal health.
Under the MEMO (Monitoring of Exotic MOsquitoes in Belgium) programme led by the Institute for Tropical Medicine and at the request of FPS Health, Food chain safety and Environment, BopCo takes part in the identification of mosquitoes found in 23 strategic sites in Belgium.
The Belgian Army has also asked the team to identify mosquitoes found in overseas areas, and that may pose a health risk to Belgian soldiers posted abroad. The BopCo team also assists partners in African countries in their identification work.
A barcoding system for DNA
'If all goes well, we can identify up to 100 samples in three days in our labs'
BopCo specializes in DNA-based identification, which confirms a species identification that was based on morphological characters.
'We can take samples of genetic material from the different stages of the mosquito's life cycle, such as eggs, larvae, or adult specimens,' explained Nathalie Smitz, a biologist at the RMCA. DNA barcoding is thus a rapid identification method that can be used at earlier stages of the life cycle, when it can be difficult to determine a species based on external characteristics.
Molecular techniques reveal the genetic material of an unidentified organism. Some sections are then compared with an online reference database of known organisms. When there is a match, the organism is accurately identified. 'If all goes well, we can identify up to 100 samples in three days in our labs.'
Shared knowledge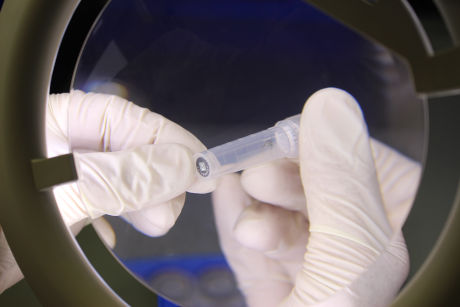 Authorities are not the only ones to benefit from the research. Science also enjoys the fruits of our labour. Tissue reference collections have been created at the RMCA in collaboration with RBINS. 'A good thousand mosquito samples are present,' said Smitz. 'We place them in special freezers at -80°C to ensure their long-term conservation.' These samples are exchanged with other institutions. 
The researchers also share their DNA barcoding expertise with scientists working in related fields. 'As part of the MEMO project, we organized a workshop for experts in late August, and we also presented our methods at conferences in Namibia and Sicily afterwards. We will continue to add new DNA sequences in the online reference databases,' added Kenny Meganck, another RMCA biologist.
Mosquitoes and more
BopCo scientists do not limit their scope to mosquitoes alone. The laboratory also studies, upon request, any organism with an impact on policy or society. This could range from endangered animals, species that are potential economic or health risks such as invasive species, organisms involved in food fraud, or specimens being analyzed in a legal context.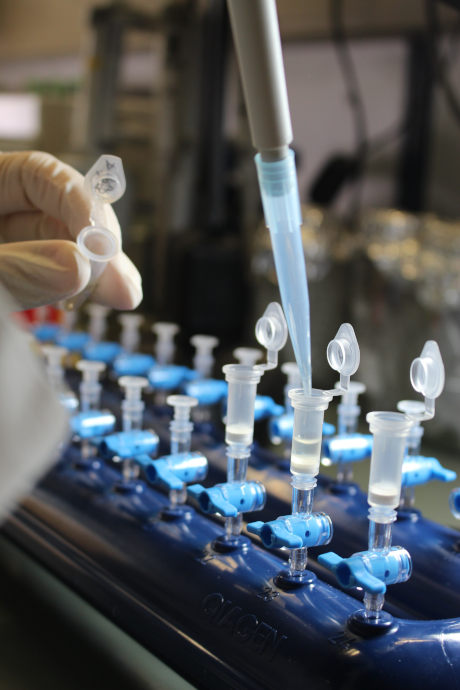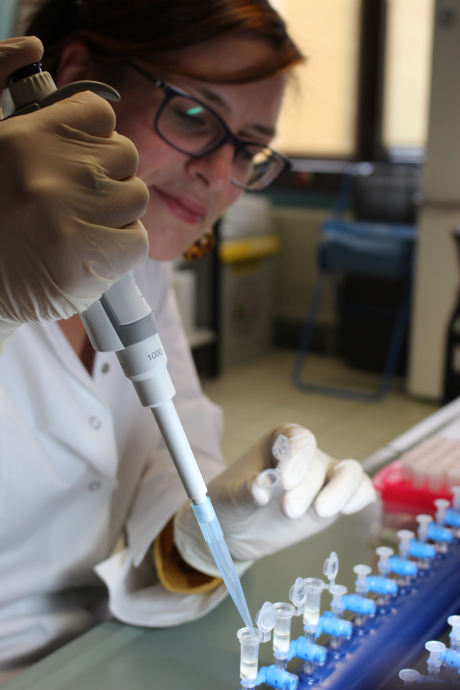 With the support of BELSPO, BopCo contributes to Lifewatch, a European research consortium dedicated to biodiversity.