First summer course for history professors from Flanders organized in RMCA
RMCA historians and archaeologists joined forces in late August for the first summer course for Flemish history professors, with a focus on Belgian colonization in Congo. A 3-day immersion sought to fuel the imagination of secondary school teachers and inspire them to adopt a new vision of 'historical thought' in their teaching.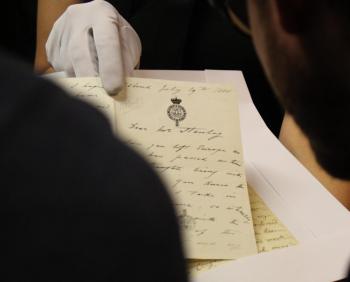 First summer course on history
Patterned after the Canadian model, a summer course was offered for the first time in Flanders to history teachers. This was the brainchild of Karel Van Nieuwenhuyse, a KU Leuven professor specializing in learning and teaching methods for history. Historians and archaeologists from the RMCA lent their support to the initiative.
Highlighting the colonial past
 'What topic could be more relevant today than the Belgo-Congolese colonial past?' asks Van Nieuwenhuyse. Indeed, the topic is particularly fitting for the course, to which exercises in thinking about sources and historical concepts are central. Still too often, we take a Western view on the past even when it concerns non-Western history. 
Direct contact with specialists
It thus made sense for part of the course to be held at AfricaMuseum. 'A museum isn't just a place where meaning is attributed', said Van Nieuwenhuyse. 'We also wanted to give added value to the teachers by placing them in direct contact with specialists in their area.'
Several RMCA researchers specializing in the study of past and present Congo, and who are familiar with the great diversity of sources, shared their expertise in a series of lectures.  
An undeniable success
There was great interest in the summer course. 'Four hours after registration opened, all slots were already taken,' said Van Nieuwenhuyse. For museum historian and anthropologist Maarten Couttenier and his colleagues, the experience was 'definitely worth repeating.'