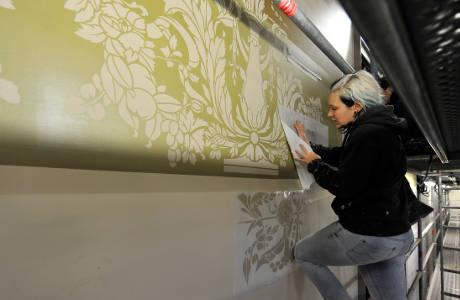 During this fascinating tour, the spotlight is on the museum buildings themselves.
An experienced guide takes you around the new iteration of the AfricaMuseum and talks you through the five-year period of renovation, restoration and modernisation.
The architect's vision is expressed not only through the restored elements but also in a number of clever architectural features that subtly connect the modern reception pavilion with the original museum building.
By the end of this tour, the buildings will have revealed their most intimate secrets, and you can swiftly head for the stunning collections contained within.
---
Are you coming with a big group? No problem: several groups can start the tour at the same time.
Can you stay a little longer? Then why not consider the  general guided tour of the tour history? 
Or if you'd prefer some fresh air, head for the adjacent park.
Would you like to stay up-to-date with our educational activities? Then sign up for our newsletter.
Reservation required
AfricaMuseum
Leuvensesteenweg 13, 3080 Tervuren
Language
In English, French, Dutch and German
Price
Week and weekend: 90 € + entrance museum