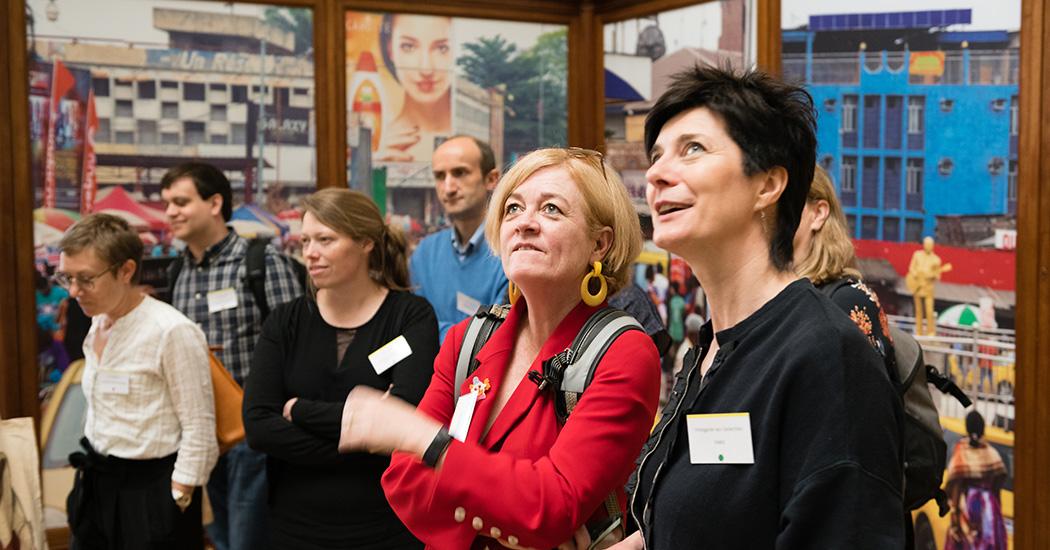 An experienced guide will introduce you to various Central African societies, and illustrate their incredible heritage with historical objects and artworks such as masks, statuaries and tools.  
The many languages and varied forms of knowledge transfer and communication from the region will also be in the spotlight.
Of course, we'll also explore the colonial past - a difficult and sensitive subject part of Belgian and Central African history that the guide will use to get you thinking about sustainability and globalism.
During this tour, the guide will delve deeper into the artworks and installations by contemporary African artists in the museum, each of which participates in a dialogue with the colonial past in its own unique way.  
And, if it takes your fancy, enjoy some African rumba music to finish off!
This tour will always include the following galleries:
Rituals and Ceremonies
Languages and Music
Landscapes and Biodiversity
Long History
Colonial History
'Lieux de mémoire' (Places of reminder)
---
Are you coming with a big group? No problem: several groups can start the tour at the same time.
Can you stay a little longer? Then why not consider the guided tours architecture and history? 
Or if you'd prefer some fresh air, head for the adjacent park.
Would you like to stay up-to-date with our educational activities? Then sign up for our newsletter.
Reservation required
AfricaMuseum
Leuvensesteenweg 13, 3080 Tervuren
Language
In Dutch, English, German, French, Kiswahili, Lingala,
Price
Week and weekend: 90 € + entrance museum