General guided tour for kids
1st-2nd-3rd level primary school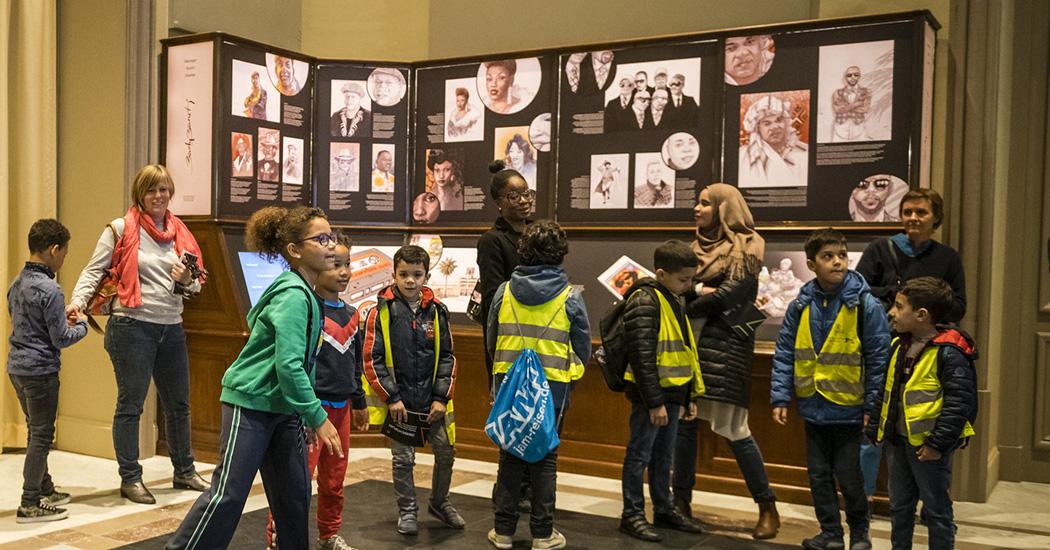 On this exciting guided tour, you and your group will discover the museum's collections.
For example, you'll meet the largest land mammal in Africa, and walk past a giant robot that controls traffic in a busy city.
You'll also have a moment of reflection next to a centuries-old grave, and learn how children grow up (and grew up) in various Central-African societies.
And, if it takes your fancy, enjoy some African rumba music to finish off!
This tour will always include the following galleries :
Rituals and Ceremonies
Languages and Music
Landscapes and Biodiversity
Long History
---
Are you bringing more than one class? No problem: several groups can start the tour at the same time.
Can you stay a little longer? Then why not consider the Muziki or Growing Up workshops? 
Or if you'd prefer some fresh air, head for the adjacent park or Tervuren's nearby playground.
Would you like to stay up-to-date with our educational activities? Then sign up for our newsletter.
Reservation required
AfricaMuseum
Leuvensesteenweg 13, 3080 Tervuren
Audience
1st-2nd-3rd level primary school
Kids 7-12 year
Language
In English, French and Dutch