Guided tour for young people
The AfricaMuseum tells the current story of the natural and cultural diversity of Central Africa.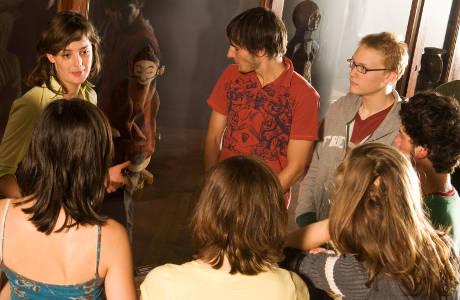 During this general guided tour you are introduced to material and immaterial cultures by way of the museum's collections.
Our enthusiastic guide encourages you to think about things from a sustainable and global perspective.
Reservation required
AfricaMuseum
Leuvensesteenweg 13, 3080 Tervuren
Audience
Young people 12-18
1st - 6th secondary school
Language
In French, Dutch and English