De leur étude à la gestion de la catastrophe, exemples africains
Doctoral defense and lectures
On the occasion of the doctoral defense of Adalbert Muhindo, researcher at the Observatoire volcanologique de Goma (DRC) and PhD student at the Royal Museum for Central Africa and the Université libre de Bruxelles, the AfricaMuseum is organizing a thematic afternoon on the study of African volcanoes. Through examples from Ethiopia, the DR Congo, Comoros and Réunion, scientists will give you an overview of the research they are conducting to better understand volcanic phenomena and improve crisis management.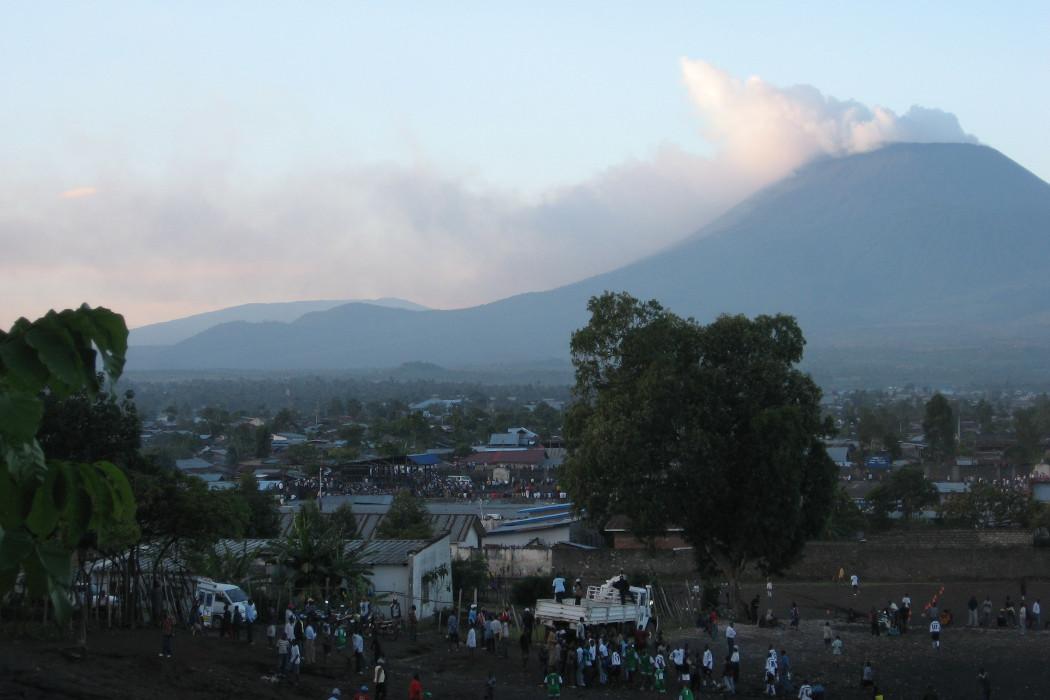 Programme
Contrasting styles of post-caldera volcanism along the Main Ethiopian Rift: Implications for contemporary volcanic hazards
Karen Fontijn (Université libre de Bruxelles)
The Main Ethiopian Rift (MER, ~7-9 °N) in East Africa is the type example of a magma-assisted continental rift. The rift axis is populated with regularly spaced silicic caldera complexes and central stratovolcanoes, interspersed with large fields of small mafic scoria cones. The recent (latest Pleistocene to Holocene) history of volcanism in the MER is poorly known, and no eruptions have occurred in the living memory of the local population. Assessment of contemporary volcanic hazards and associated risk is primarily based on the study of the most recent eruptive products, typically those emplaced within the last 10-20 ky. We integrate new and published field observations and geochemical data on tephra deposits from the main Late Quaternary volcanic centres in the central MER to assess contemporary volcanic hazards.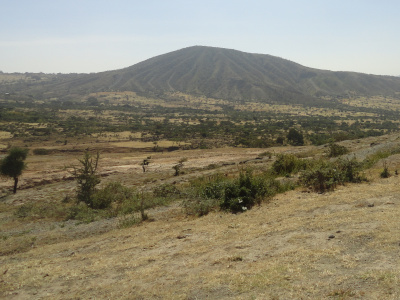 La gestion des foules et des évacuations au Piton de la Fournaise lors de "l'éruption du siècle" en avril 2007
Julie Morin (Université Clermont Auvergne)
Le Piton de la Fournaise, sur l'île de La Réunion, est un volcan à dominante effusive dont les coulées de lave menacent occasionnellement des zones habitées. Du fait de sa fréquence éruptive élevée (cinq éruptions répertoriées à ce jour pour la seule année 2019), les populations comme les autorités sont habituées à côtoyer les phénomènes volcaniques. Pourtant forts de cette expérience, et même en l'absence de danger direct pour les zones habitées, la gestion des foules et des évacuations est parfois problématique. Elle révèle alors des jeux de vulnérabilités liées aux contextes socio-économique, culturel, territorial et politique. La gestion de « l'éruption du siècle » en avril 2007, qui sera au cœur de cette conférence, en est un exemple parlant.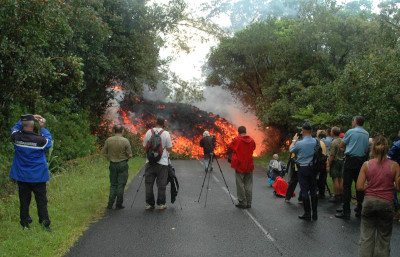 Doctoral defense:
La variation spatio-temporelle de la population et l'analyse de l'accessibilité à ses ressources vitales : Vers une meilleure gestion du risque volcanique à Goma, République démocratique du Congo
Adalbert Muhindo (Observatoire volcanologique de Goma, Royal Museum for Central Africa, Université libre de Bruxelles)
Les aléas naturels, souvent imprévisibles, peuvent être à l'origine de situation de crise de grande ampleur. Connaître la répartition spatio-temporelle de la population, la disponibilité et la localisation des ressources vitales nécessaires en cas de crise, et évaluer l'accessibilité spatio-temporelle de la population à ces ressources à partir de scenarios d'occurrence de ces aléas sont des informations scientifiques, économiques et politiques particulièrement cruciales dans les zones à risque. 
Dans le cadre de notre doctorat, nous avons développé cette approche pour la ville de Goma (RDC) et ses environs. Cette région compte actuellement près d'un million d'habitants et fait face de façon permanente à la menace des coulées de lave du volcan Nyiragongo, un volcan très actif situé à seulement 15 km au nord de l'agglomération.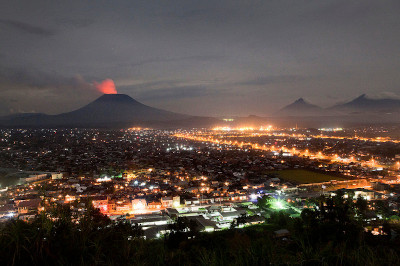 14.30 - 18.00
Language
French and English