AfricaMuseum @ EgmontPalace
This summer, the last Pop-Up of the Royal Museum for Central Africa in Tervuren will take place in the Egmont Palace. Following a five-year renovation, the museum will open its doors at the end of 2018 with a new logo and a new visual identity.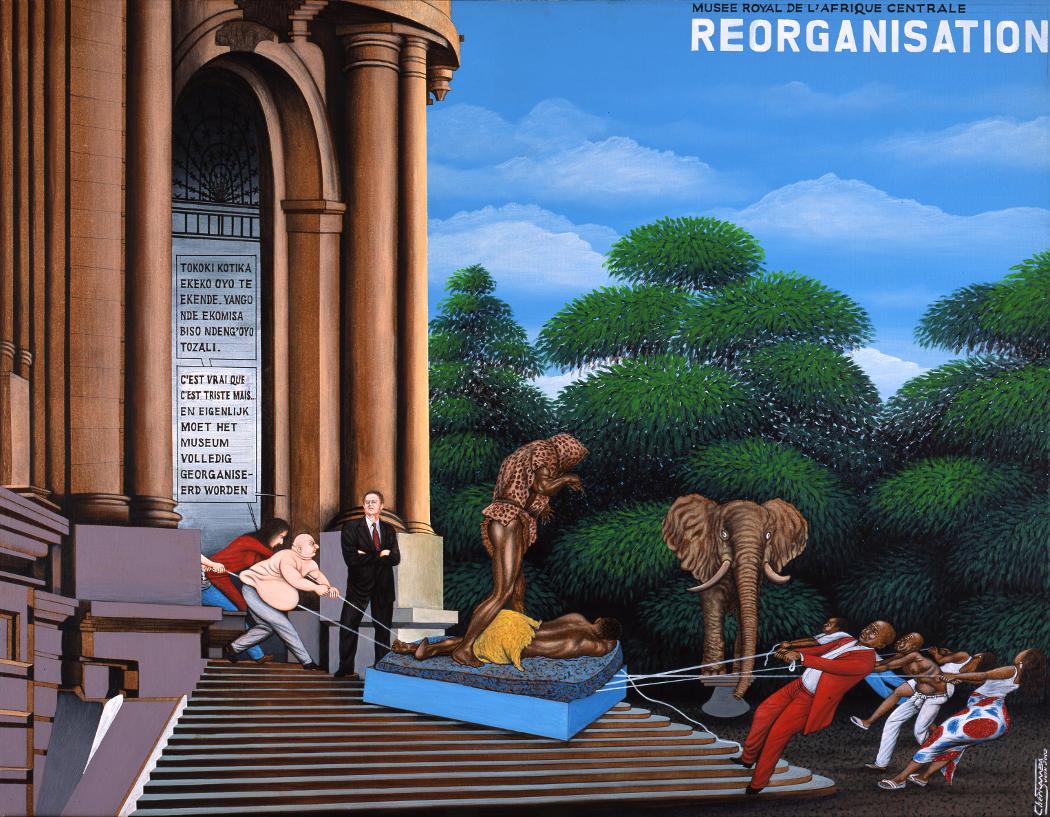 Chéri Samba, Réorganisation, 2002, Coll. RMCA, Tervuren. Rights reserved.
 
The exhibition "AfricaMuseum@EgmontPalace" will bring collection pieces of the museum into dialogue with contemporary art works.  The participating artists include Sammy Baloji, Chéri Chérin, Iviart Izamba Zi Kianda, Eddy Kamuanga Ilunga, Pauline M'barek, Aimé Mpane, Voania Muba, Aimé Ntakiyica, Chéri Samba, Sarah Vanagt and Maarten Vanden Eynde.  
The expo aims to lift the veil on what the new museum will or could look like.  In this temple of diplomacy, the exhibition intends to promote openness and willingness for dialogue. Various layers and questions arise, without necessarily giving an answer.  Look out for the actual opening of the museum, which is awaited with great anticipation across national borders.
Monday-Friday 12 p.m. - 6 p.m.
Egmont Palace
Petit Sablon, 8
1000 Brussels