Inventory of the Stanley Archives
Search
|
About the Stanley Archives
|
Contact
|
Download
A new system of ordering for the Stanley Archives
(by Peter Daerden and Maurits Wynants)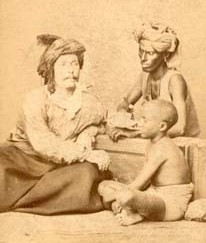 The Stanley Archives located in the RMCA in Tervuren consists of three parts: the part that was obtained in 1982 by the Société Générale de Belgique (Stanley Papers I), the parts that were purchased via Christie's in 2001-2003 by the King Baudouin Foundation (Stanley Papers II-III-IV) and the separate items that were acquired at auctions or presented to the museum during the course of the past half century.
The most valuable and extensive part is the Stanley Papers I collection. After its purchase in 1982 by the Société Générale de Belgique S.A., an agreement was reached on 19 February 1987 whereby it was transferred to the RMCA and housed in the 'Stanley Pavilion'. In an agreement of 24 January 2003, the entire archives were given to the King Baudouin Foundation. However, they remained at the Royal Museum fro Central Africa.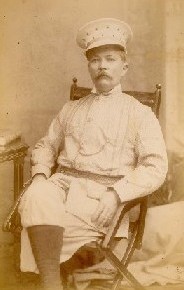 A study and inventory of the entire Stanley Archives has been underway for a number of years. In 1990-91, a combination of temporary forces gave the project an initial impulse, with a view toward an exhibition and associated book titled H. M. Stanley. Explorateur au service du Roi (1991). Afterwards, Dr. Jan Goris dedicated himself to the description and identification of the archive material. In 1999, he was succeeded by Maurits Wynants. After the purchase in September 2000 of the Stanley Papers Part II, the King Baudouin Foundation placed the historian Peter Daerden at the disposal of the museum for a period of two years in order to bring the inventorying activities to a proper conclusion.
The many manipulations of the totality of the archives by the heirs and the fact that it was divided into parts (see parts I and II) meant that its content, especially the letters, was much cluttered. Thus it was necessary to come up with a new system of ordering that made use of an acceptable classification system and that promoted a high level of accessibility for the researcher. This has been done, while preserving the broad outlines of the original classification. Apart from only a few items, the entirety of the archives is in reasonable to very good condition. With a view toward future preservation, all separate records (all letters and all separate photos) were stored in acid-proof folders.