Citizen science in the spotlight
With the help of eight stories, the book Citizen Science. Hoe burgers de wetenschap uitdagen shows different facets of community science. One of its three authors is Tine Huyse, a biologist at the Royal Museum for Central Africa.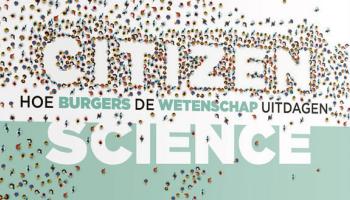 Citizen science (or 'crowd science') is booming. It allows non-specialists to participate in scientific research, often to collect large sets of data. It gives scientists a chance to carry out other types of research, while increasing the involvement of ordinary citizens in science, thereby reinforcing the latter's place in society.
Until now, no books have been written on citizen science in Belgium and the Netherlands despite the fact that several citizen science projects have already been carried out in both countries, with many others that may still follow.
Written by Liesbeth Gijsel, Tine Huyse, and Ine Van Hoyweghen, Citizen Science. Hoe burgers de wetenschap uitdagen sketches out the past, present, and future of this community-based science in Flanders and the Netherlands. Eight stories show you its diversity.
The book also places citizen science under scrutiny. Is crowd-sourced science reliable and objective? Is the involvement of volunteers more than a purely financial gambit? Can citizen science really bridge the gap between science and society, or is it merely for more enlightened citizens?
More info
Citizen Science. Hoe burgers de wetenschap uitdagen
Liesbeth Gijsel, Tine Huyse & Ine Van Hoyweghen
Editions Pelckmans Pro
30 € - 160 pages
ISBN 978 94 6337 170 4
Buy the book
Book launch on 7 November 2019 in Antwerp.
More info