Olga Boone, the first female scientist in the RMCA
Who was the first female scientist working at the RMCA? Historian Eline Sciot has put Olga Boone in the spotlights for the first time. Boone's remarkably diverse ethnographic research takes up a special place Belgian twentieth-century anthropology. Tracing her career gives an exceptional insight into the opportunities and limitations for female scientists and curators working museums.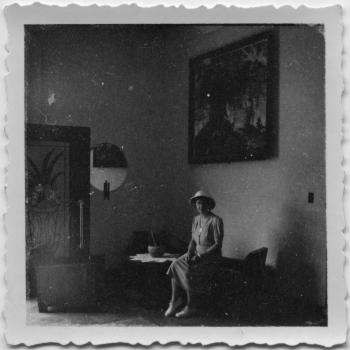 September 1st 1930 was a special day in the history of the RMCA. For the first time, a woman was appointed as scientist in the museum staff. Olga Boone (1903-1992) would be working no less than 40 years in the Bureau de Documentation Ethnographique of the museum.
Although Boone's Cartes ethniques and her publications on Congolese xylophones and drums are still known among specialists today, we knew very little on who Olga Boone was and what she did.
Travelling through Congo in a pick-up
Historical research has now reconstructed ethnographer Olga Boone's career and scientific work. Among other aspects, Boone's two scientific expeditions to Congo shortly after World War II, have been scrutinized.
"In the first mission in 1948-1949, Boone was in search of ethnographic documentation in view of compiling a new 'ethnic' map of Congo", Eline Sciot explains. "During a year, she travelled through Congo and Ruanda-Urundi in a pick-up, together with two Congolese men, Nzati Nicolas and Jean (?)."
The objective of Boone's second fieldwork trip in 1951, was to film and photograph bobongo and other dances in the Lake Mai-Ndombe region. Boone also collected ethnographic objects.
Ethnographic database 'avant-la-lettre'
Boone was one of the rare women in Belgium already professionally active in anthropology in Belgium in the first half of the 20th century.
Besides map-making and drawing up classifications of musical instruments, Boone also compiled and published ethnographic bibliographies. This large bibliographical database avant-la-lettre was the basis for the actual Documentation Centre for Human Sciences in the RMCA.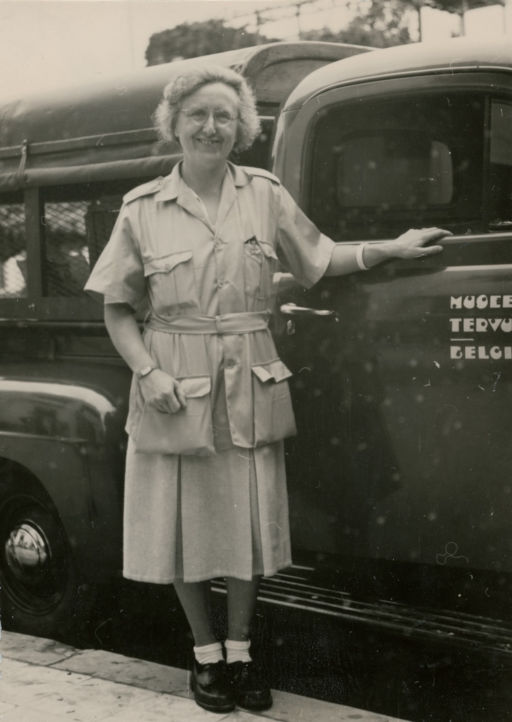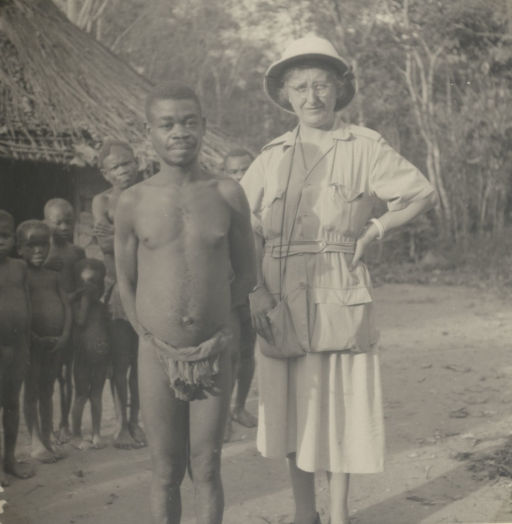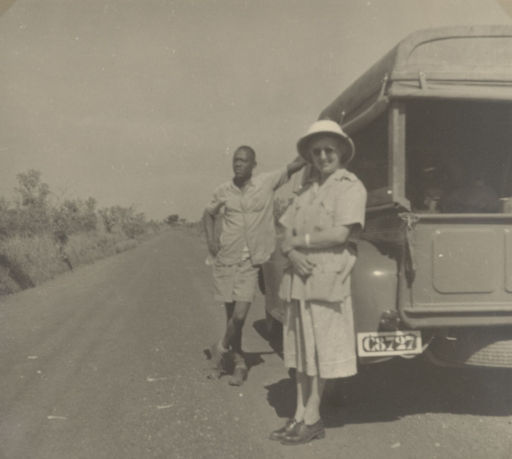 "Because of social and cultural norms regarding gender, fieldwork was considered unsuitable for women."
In a men's world
Olga Boone was not just the first but also the only woman researcher among the museum's scientific staff for a long time. In her research, Eline Sciot payed particular attention to Boone's place as a woman in a dominantly male discipline and institution alike.
"Because of social and cultural norms regarding gender, fieldwork, for instance, was considered unsuitable for women", Eline says. "Nevertheless, it was key to a scientist's authority. To the contrary, documentary research, a less prestigious research activity, was seen as typical women's work."
Olga Boone papers
The RMCA's (archival) collections were a rich source for Eline's research, notably the museum's institutional archive. Furthermore, research has unearthed a hitherto-unknown and yet unregistered fund of 'Olga Boone papers'. It contains Boone's personal correspondence, fieldwork notes and itinerary maps of Boone's expedition.
Additionally, an album with 400 photos from Boone's first mission, the objects she collected, her films and her publications have allowed to Eline to reconstruct Boone's work.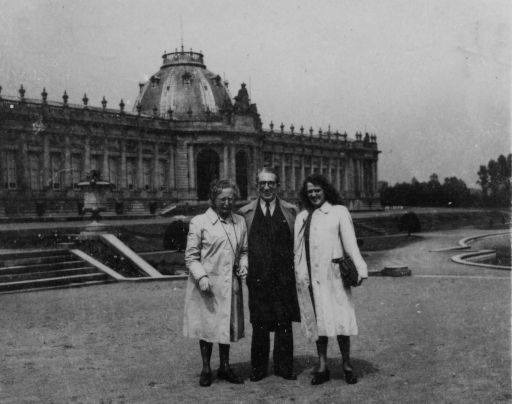 Boone (left) with two colleagues in front of the museum.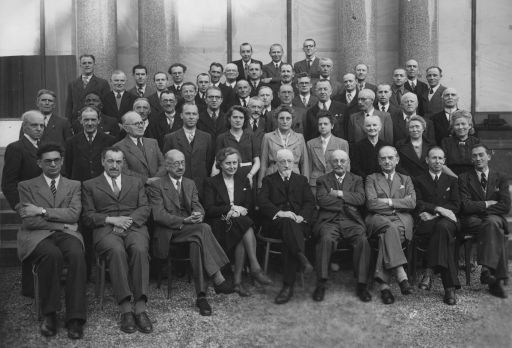 Boone seated in the front row, among the other scientists.