Conflits et diplomatie en Afrique centrale
Témoignage d'un ambassadeur. 1994-2000
Frank De Coninck offers us the captivating account of a Belgian ambassador posted to Kigali from October 1994 to August 1997 and to Kinshasa from August 1997 to November 2000.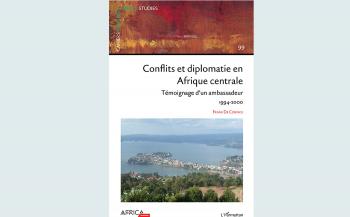 He draws readers into the heart of Central Africa in the aftermath of the Rwandan genocide, during the refugee crisis, the first and second Congo Wars, and the transition of Congolese presidents Mobutu and Laurent-Désiré Kabila. This 'Great Lakes' region became the scene of horrifying direct and collateral human casualties, pervasive human rights violations, and an endless succession of tragedies and violence.
In this part of Central Africa where the past continues to haunt the present, and where the crises and conflicts of the last three decades (1990-2020) have left deep marks on its victims, survivors, and communities, Frank De Coninck viewed as essential the need to identify the root causes of instability and thereby devise longer-term solutions towards appeasement, peace, and development.
Neither scholarly work nor memoir, this account offers a broader context that is needed to understand the sequence of events. De Coninck sought to recount lesser-known details, offer a few leads on interpreting what happened, and, through his experiences, provide more colour and throw into relief the episodes of these pivotal years.
The author
Frank De Coninck (1945-2022), a historian by training and a diplomat, devoted a large part of his career to Central Africa. He was the ambassador of Belgium to Rwanda and to the Democratic Republic of the Congo, and served for nearly seven years as a special envoy of the Ministry of Foreign Affairs for the Great Lakes region. He encountered numerous political figures and key personalities on the international scene in the course of his work. 
More info
Frank De Coninck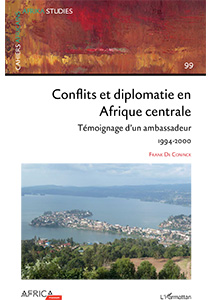 Conflits et diplomatie en Afrique centrale.
Témoignage d'un ambassadeur. 1994-2000
Série « Cahiers africains », vol. 99
Co-edition: L'Harmattan / RMCA
300 p 
ISBN: 978-2-14-031424-7
In French
Price: 39 €
Aviailable in the AfricaShop or order here.