7 July 2022 - World Kiswahili Day
Jumba la Makumbusho la Afrika laadhimisha Siku ya Kiswahili Duniani!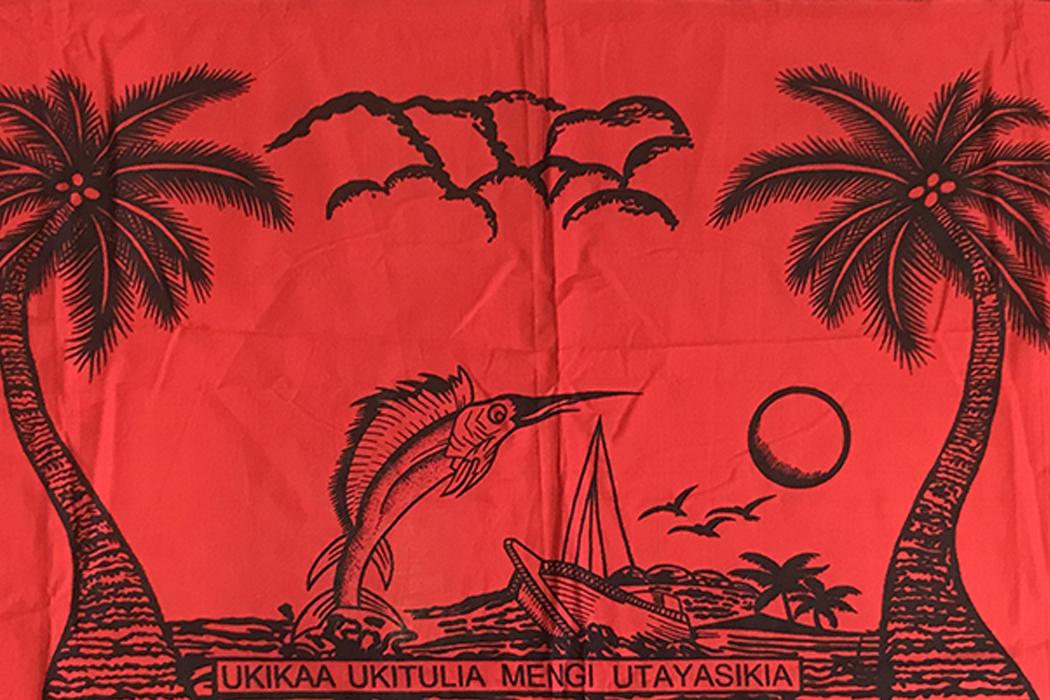 Ukikaa ukitulia mengi utayasikia
Mnamo tarehe 23 Novemba 2021, UNESCO iliiteua na kuitangaza rasmi tarehe 7 Julai ya kila mwaka kuwa ni Siku ya Lugha ya Kiswahili Duniani; Lugha ya kwanza ya Kiafrika kusheherekewa. Hakika huu ni mlango kwa Lugha nyingine pia za Kiafrika kupata heshima hiyo. Kwa ushirikiano na Ubalozi wa Tanzania, Ubeligiji na Luxembourg pamoja na Jumuia ya Watanzania waishio Ubeligiji na Luxembourg, Makumbusho itashiriki kusheherekea kwa mara ya kwanza siku hii muhimu.
Kiswahili ni lugha ya Kibantu yenye asili ya mwambao wa Afrika Mashariki. Kadri biashara ndani ya Bahari ya Hindi ilivyokuwa inasambaa, ndivyo pia lugha hii ilisambaa kuanzia Mogadishu Somalia hadi Vilanculos Msumbiji. Lahaja mbalimbali zilijitokeza na Kiunguja kutoka Zanzibar kikasambaa mpaka bara na kikawa ni msingi wa Kiswahili Sanifu. Kiswahili hadi sasa, kimekuwa ni lugha inayozungumzwa sana Afrika Mashariki ikiwa na zaidi ya Wazungumzaji Milioni 100! Kinazungumzwa Tanzania na Kenya ambapo lugha hii inatumika kama lugha rasmi ya taifa na ya mawasiliano. Pia, kinazungumzwa Comoro, Kongo Mashariki, Rwanda, Burundi, Uganda na nchi nyinginezo za Afrika Mashariki. Kutokana na lugha hii kuzungumzwa maeneo mengi, kumeifanya iwe na mabadiliko ya mara kwa mara kwa kuzingatia muktadha wa eneo husika ambapo pia lugha nyinginezo huzungumzwa. Kutokana na hali hiyo, Kiswahili kinaweza kuwa na maana tofauti kati ya muktadha mmoja na mwingine.
Tarehe 7 Julai, kwa mpango na juhudi za Ubalozi wa Tanzania, Makumbusho inasheherekea kwa mara ya kwanza Siku ya Kiswahili duniani. Kutakuwa na mwongozaji mahususi ambaye atakuwa anaelezea kwa kina, uwepo na umuhimu wa Kiswahili katika maonesho yetu ya kudumu.
Je, umetamani kwa muda mrefu kujifunza Kiswahili zaidi ya msemo "Hakuna Matata ",? Basi, una fursa ya kujifunza kozi ya Kiswahili kutoka kwa walimu mahiri na wenye uzoefu mkubwa. Wanasayansi watakuambia zaidi kuhusu asili na namna Kiswahili kilivyosambaa na watoto watazama katika dunia ya Maajabu ya Methali za Kiswahili au kujifunza kuvaa kanga na, namna ya kufikisha ujumbe kimya kimya kwa kuzivaa. Njoo, mengi (zaidi) utayasikia (na hautakiwi kutulia tu)!
 
> See the Kiswahili version of the introductory texts to the galleries.
AfricaMuseum
Leuvensesteenweg 13
3080 Tervuren

Activities:
Kiswahili workshop: language, kanga & proverbs
Standing guides & tongue twisters
Fashion show
Language
Workshops: multilingual (EN/FR/NL with explanations in Kiswahili possible) or bilingual (EN/KIS)
Price
Free but registration at the entrance is necessary.
Info