With this piece of light art, you've never been this close to the sun.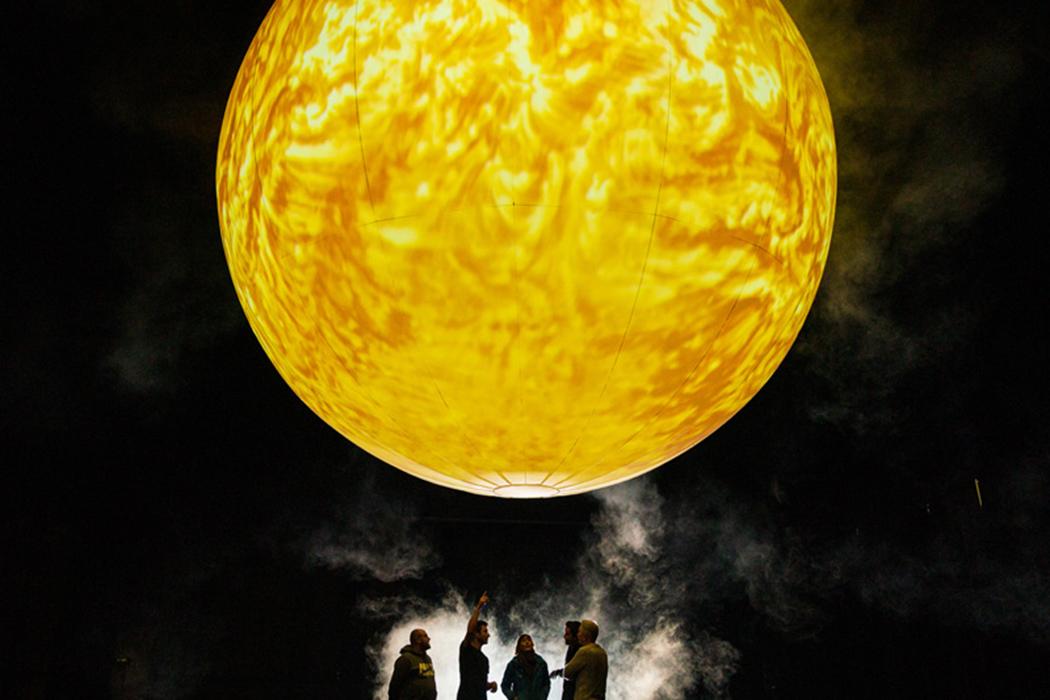 Marvel at the beauty of our closest star with this lifelike representation of the sun.  A 3D projection with state-of-the-art telescope images on a gigantic hanging 6-meter diameter balloon shows 10 weeks of the life of our Sun. Smoke and sound effects complete the unique experience.  This spectacular piece of light art brings you closer to the sun than you've ever been before.
SUN is an installation by British artist Alex Rinsler and solar expert Prof. Robert Walsh (University of Central Lancashire). With this installation in the AfricaMuseum, in cooperation with the Solar-Terrestrial Centre of Excellence in Uccle, the spectacular artwork is shown outside the United Kingdom for the very first time.
The sun determines life and climate on this globe. The climate is changing due to human activity. Climate change is one of the greatest challenges facing humanity. The AfricaMuseum and the Solar-Terrestrial Centre of Excellence conduct world-leading research on the sun and the climate on earth. The installation in the permanent exhibition of the AfricaMuseum presents some of this research.
SUN is a collaboration of

Temporary installation
AfricaMuseum
Leuvensesteenweg 13
3080 Tervuren
Price
included in the admission ticket to the museum