Les configurations congolaises, la cartographie comme point de départ
MuseumTalks
An encounter with artist Hadassa Ngamba, in residence at the HISK Ghent
Hadassa Ngamba is interested in the cartographic arrangements of former African colonial territories, particularly the DRC, and the way in which these spaces have been submerged and confiscated by imperial and capitalist systems.
In particular, she attacks the indicators of capitalism and, through her work, she challenges the signals of a system that she considers to be failing and unbalanced.
Her current work analyses and investigates the cartographies of Katanga and Kongo Central.
Hadassa Ngamba completed a residency at the AfricaMuseum in January 2020. There she conducted research in the departments of geology and history.
During this MuseumTalk, she will address the theme of Congolese cartography and access to archives.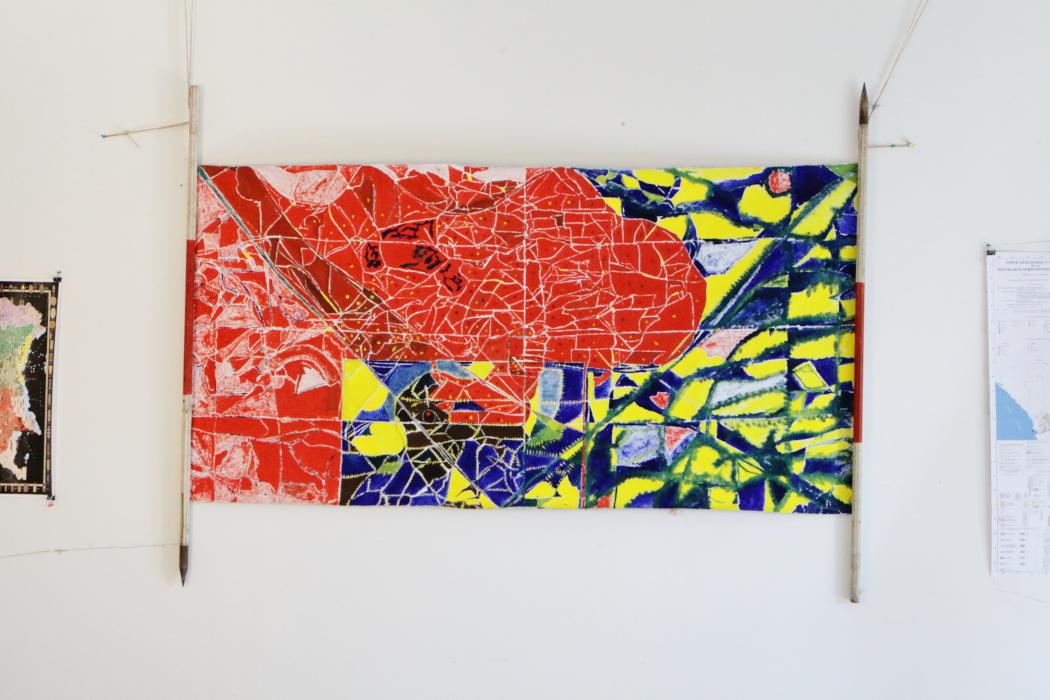 Cerveau3
About the artist
Hadassa Ngamba was born in 1993 in Kizu, in the province of Kongo Central in the DRC. She holds a Bachelor's degree in Criminology from the University of Lubumbashi and lives and works in Katanga and Central Kongo. She is currently a postgraduate candidate and resident at the HISK (Hoger Instituut voor Schone Kunsten - Higher Institute of Fine Arts) in Ghent.
Hadassa Ngamba is a visual artist. She participated in the 5th and 6th Lubumbashi Biennial. In 2019, she carried out a residency at WIELS. She also received the Moonens Foundation prize, which enabled her to carry out field research in the province of Kongo Central in 2019.
Her work consists of paintings, drawings, photographs, videos, installations and performances. She is interested in economic indicators and the monitoring of strategic spaces in the DRC in relation to the exploitation of mining and land resources. Her work is based on cartography, hence her interest in the museum and its archives. In her paintings and drawings - often large formats - she creates a mental cartography with an emphasis on distortions and shortcomings. She often uses mineral materials as pigments, particularly malachite from Katanga.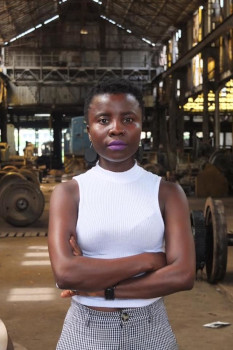 ---
MuseumTalks
Join us each month for an exciting talk about one particular aspect of the permanent exhibition! Take a look behind the scenes of the AfricaMuseum and discover the work of its scientists and its collaboration with African artists.

12.30 - 13.30
Price
Free, but registration is required.