Lise Koning, Stella Nyanchama Okemwa & Stijn Coninx
Moderator: Anouk Torbeyns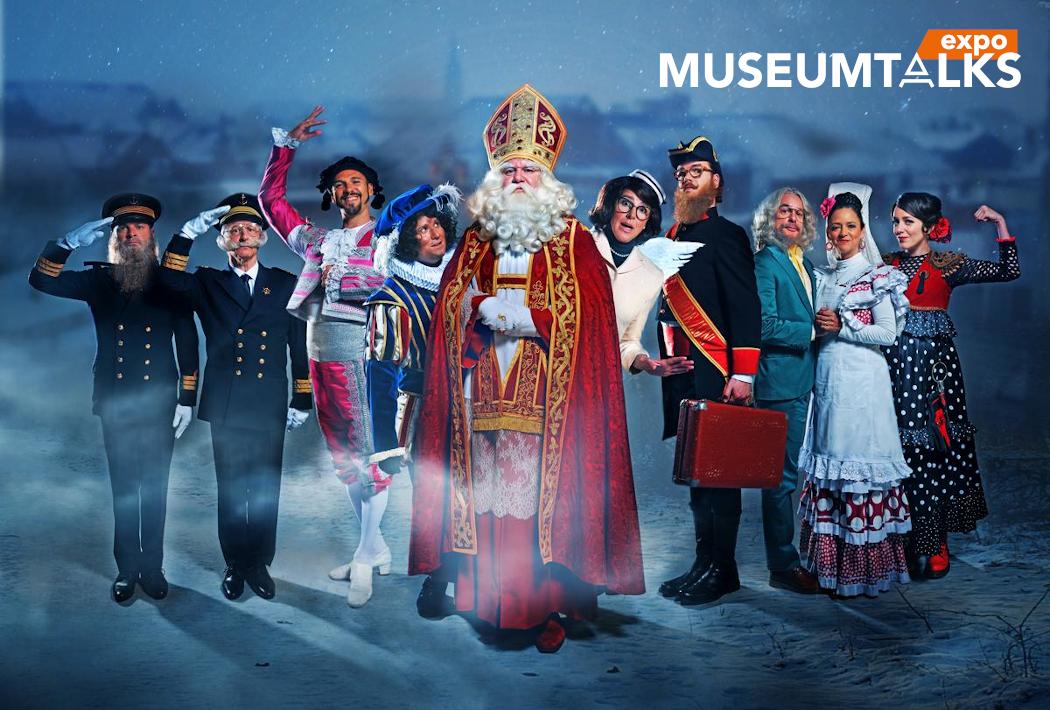 From 9 November 2021 to 6 March 2022, the AfricaMuseum presents the exhibition Human Zoo. The age of colonial exhibitions. On the occasion of the exhibition, the museum and the Hand in Hand tegen Racisme non-profit association are reflecting on the blackface tradition of the St. Nicolas celebration.
In November, St. Nicolas and his companions arrive in Antwerp again. In recent years, there has been much criticism of Zwarte Piet, a well-known example of blackface. Researcher Bambi Ceuppens (AfricaMuseum) published Pietpraat. Over zwarte piet in België. Opinion maker Dalilla Hermans has been arguing for several years for a more inclusive children's celebration with a sooty Piet ("Roetpiet" in Dutch). Meanwhile, artist Laura Nsengiyumva offers an alternative celebration with Queen Nikkolah.
Is awareness growing about the stereotypical image of Zwarte Piet? How is the St. Nicolas celebration changing in Flanders and the Netherlands? What role do research, activism and media play in that change?
On Wednesday 1 December at 7.30pm, journalist Anouk Torbeyns (Stampmedia) will ask these questions to Dutch researcher Lise Koning (Young Historian of the Year 2018) and anthropologist and activist Stella Nyanchama Okemwa (vzw Hand in Hand and Kick Out Zwarte Piet). Film director Stijn Coninx (Ay Ramon!) will also participate.
---

With the technical support of Stream Media.
7:30 p.m.
Price
Free, but registration is mandatory