Citizen science in the fight against tropical diseases
A team of scientists led by the RMCA advocates for the use of citizen science to better control infectious diseases in Africa. Involving citizen scientists offers great potential for collecting data, valorising local knowledge, and building sustainable partnerships between communities and scientists.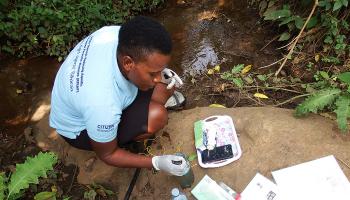 The fight against infectious diseases in the Global South still faces many challenges. Halting the spread of the diseases and drastically reducing the death toll is high on the World Health Organisation's agenda.
Current control programs are often inadequate, as they do not really take into account what is happening on the ground. "Because they are usually implemented in a top-down fashion, without involving the respective communities, they are seldom efficient or sustainable", explains doctoral researcher Mercy Ashepet. That is why there is a need to change course.
In-depth cooperation integrating local knowledge, experiences and interests is more likely to produce long-term and sustainable results in disease reduction
Involving citizens
The consensus is that, in addition to providing medicines, the most efficient strategy is to monitor and control the vectors that spread infectious diseases, such as mosquitos or freshwater snails.
Involving non-experts in this effort has many advantages. "First of all, we have extra eyes to monitor the vectors", explains Mercy Ashepet. Conventional research programmes are designed in such a way that only trained specialists can contribute, and often suffer from a lack of data due to a shortage of experts.
Working together with citizens fosters the exchange of valuable knowledge in two directions. The co-creation of knowledge not only increases community awareness but also leads to more tailor-made interventions.
In addition, "in-depth cooperation integrating local knowledge, experiences and interests is more likely to produce long-term and sustainable results in disease reduction as opposed to top-down interventions", says Ashepet.
Stepping up the pace in Uganda and DR Congo
"We are convinced that citizen science can contribute to the fight against these diseases in Africa", adds parasitologist Tine Huyse.
"This is why, together with researchers from the universities of Mbarara and Kinshasa, KU Leuven and the Institute of Tropical Medicine, we have launched a transdisciplinary project in Uganda and the DR Congo. We are monitoring the freshwater snails that spread the disease schistosomiasis (bilharzia) by actively involving  communities. A team of citizen scientists will map snail populations on an unprecedented scale, and inform their fellow citizens on how to better protect themselves against these diseases. Recently, we have called on the same network of citizen scientists to communicate about COVID-19 and possible precautionary measures, in order to combat fake news", says Tine Huyse.
Great potential in diverse fields
"What's more inspiring is that citizen science is applicable to diverse fields. In this light, citizen science has equally been employed in the monitoring of natural hazards and disasters in Uganda and Congo under the framework of the HARISSA project also spearheaded by the RMCA. Together with Ugandan and Congolese partners, citizen observer (CO) networks were created in the Rwenzori region and Kivu province to collect basic information on the magnitude and the intensity of natural hazards occurring in these regions", says Caroline Michellier, a geographer at the museum.
These CO networks play a major role in providing data on the spatial and temporal distribution of these hazards, enabling scientists to understand these phenomena. Decision-makers are also able to assess the extent of the problem and decide on the measures to be taken to anticipate disasters and mitigate their consequences. "There is potential in citizen science!", concludes Michellier.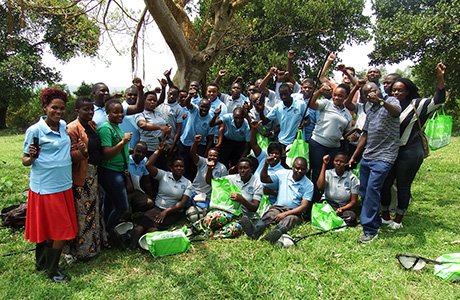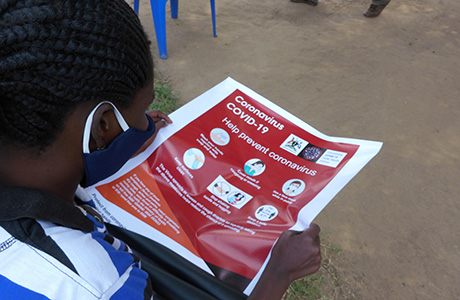 More info
Mercy Gloria Ashepet, Liesbet Jacobs, Michiel Van Oudheusden, Tine Huyse, Wicked Solution for Wicked Problems: Citizen Science for Vector-Borne Disease Control in Africa, Trends in Parasitology, 30 November 2020. https://doi.org/10.1016/j.pt.2020.10.004. Available in open access until 23/12/2020