The fifth edition of Uganda's Nyege Nyege festival took place from 5 to 8 September 2019. Organized each year in Jinja, the festival features East African traditional and electronic music. RMCA musicologist Rémy Jadinon was there to study the 'festivalization' and 'electronisation' of traditional music.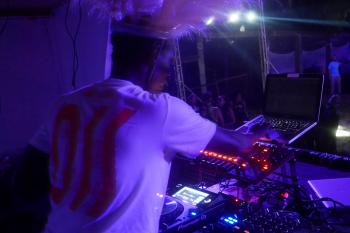 A festival for the East African scene
The Nyege Nyege festival is an initiative of a Ugandan artist collective that, among other things, runs a recording studio in Kampala and two record labels, Nyege Nyege Tapes and Hakuna Kulala.
Created in 2015, the festival is held in Jinja, at the source of the Nile. Its founders want the festival programme to highlight recent trends in the East African underground music scene. This year, more than 300 artists of 30 different nationalities performed on the five festival stages.
Festivalization
As part of his research, Rémy Jadinon investigates the traditional music transformation process in Central Africa. 
'In Uganda, groups performing traditional music are influenced by a long musical heritage rooted in the ancient kingdoms,' explained Jadinon. 'Today, these troupes continue to perform but have fewer occasions to do so. Like other festivals, Nyege Nyege offers them a new performance venue and visibility.'
Acholitronix and the electronization of traditional music
In addition to traditional performers, the festival also welcomes many contemporary artists and DJs. Some of them produce modern electronic music that is inspired by the traditional music of their communities. Jadinon studies this electronization of traditional music.
Leo P-layeng, for instance, is a traditional harpist who began using drum machines when he could no longer find musicians to accompany him. Owing to the more standardized nature of electronic music, this shift led to a musical transformation, giving rise to a new genre: Acholitronix – Acholi being the community from which the artist originated. Leo P-layeng and other artists like Otim Alpha and Kadodi have grown in popularity with this new genre, and even embark on international tours.
'By working with the pioneering artist that is Leo P-layeng, I hope to analyse and understand the genesis of this new music genre, in Kampala as well as outside the capital and within the communities where the artist came from,' Jadinon said.
Leo P-layeng and Otim Alpha at Nyege Nyege Festival, 2019. R. Jadinon © RMCA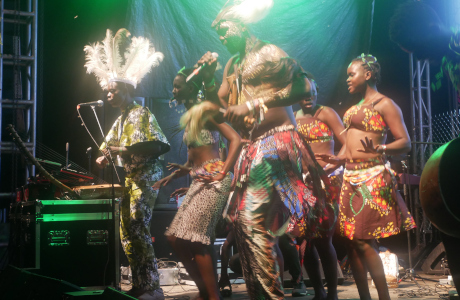 Leo P-layeng and Otim Alpha at Nyege Nyege Festival, 2019. R. Jadinon © RMCA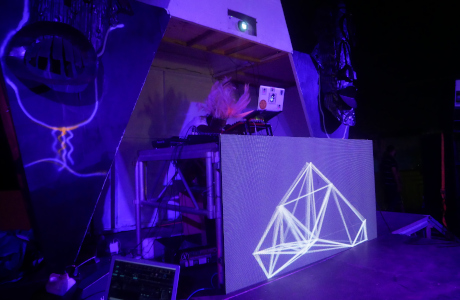 Leo P-layeng at Nyege Nyege Festival, 2019. R. Jadinon © RMCA
Leo P-layeng and Otim Alpha during the 2018 Nyege Nyege festival, in a Boiler Room performance: