Bushmeat from all perspectives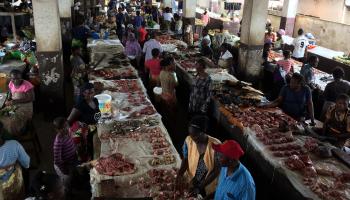 Tradition, economy and proteins
Every year, tens of millions of wild animals are harvested in Central Africa to respond to the craving for their meat. Almost all animals, from the largest mammals to the smallest insects, are hunted, traded and consumed.
'Culturally and economically, bushmeat is extremely important in Central Africa', explains Theodore Trefon, researcher at the AfricaMuseum. 'Bushmeat consumption provides vital income and nutrition for millions of people.'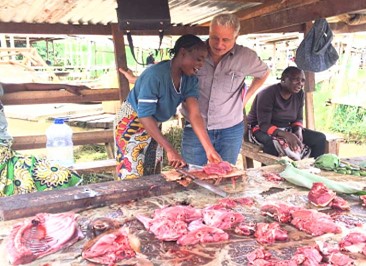 Wildlife is under severe and increasing pressure
The growing demand for bushmeat means the wildlife of Central Africa is being decimated.
While unsustainable hunting pose clear problems for wildlife conservation, it also increases the risk of rural food insecurity and of new infectious diseases emerging - as HIV, Ebola and Covid-19 have shown. 
'But cultural attachment to bushmeat makes this crisis difficult to solve', says Trefon. 'My book shows that management strategies by national governments and international NGOs to mitigate unsustainable hunting are largely inefficient.'
A holistic approach
Bushmeat explores questions ranging from deforestation and conservation strategies to infectious diseases, hunting practices, consumption motivations, supply and demand dynamics, urban street food, and weak law enforcement capacity.
Theodore Trefon takes an anthropological approach to the subject.
'In my book, I've tried to humanise the discourse on the 'bushmeat crisis' by looking at wildlife through local attitudes and behaviours, without taking sides or being judgemental', says Trefon.