Memorial walk and performance in memory of the Congolese victims of Belgium's human zoos
Why were 267 Congolese brought to Belgium in 1897?
What was their stay like in Tervuren?
What recognition and commemoration do they receive today?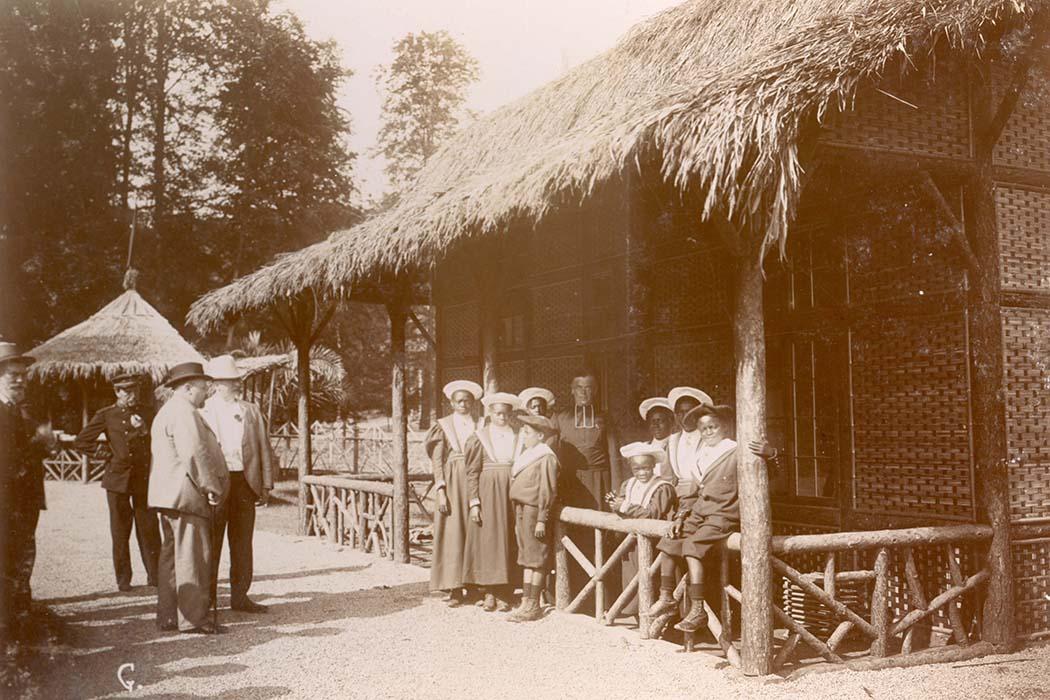 On All Saints' Day, the AfricaMuseum and Change asbl invite you to a commemorative walk. The colonial exhibition of Belgian King Leopold II was held in 1897 in the vicinity of the present museum. The Congolese were exhibited in what we now call a human zoo. During this walk, a guide stops at 10 places around the museum that bear a part of the colonial history.
Ekia, Gemba, Kitukwa, Mpela, Zao, Samba and Mbange are seven Congolese who died in July and August 1897 in Tervuren. They were among the 267 Congolese exhibited in the human zoos of Tervuren Park. Their graves are located next to the parish church of Sint-Jan Evangelist.
After the walk, the Congolese artists Faire-part and Waza will put on a performance You have to see it to believe it to pay tribute to the above-mentioned deceased, as well as to other Congolese who died at world exhibitions organised in Belgium: 
Sabo, Bitio, Isokoyé, Manguesse, Binda, Mangwanda and Pezo are seven Congolese who died in 1894. They were among the 144 Congolese exhibited in the human zoo of the Antwerp World Fair.
Juste Bonaventure Langa is a baby who died on 8 May 1958 after the World Expo 58. He was buried in the municipal cemetery of Tervuren.
The walk is a collaboration with Georgine Dibua. Her association Bakushinta organises guided tours and commemorative events in Brussels.
This event is one of the activities planned during the visit of the WAZA art centre (Lubumbashi) and the Collectif Faire-Part (Kinshasa) as part of the HOME project.
The walk goes through the park. Bring suitable clothing.





11h - 14h
AfricaMuseum (Leuvensesteenweg 13, 3080 Tervuren)
Parish Church of Saint John Evangelist 
Audience
À partir de 12 ans
Participants
Max. 20 participants
Language
in French and Dutch
Price
Free but registration required