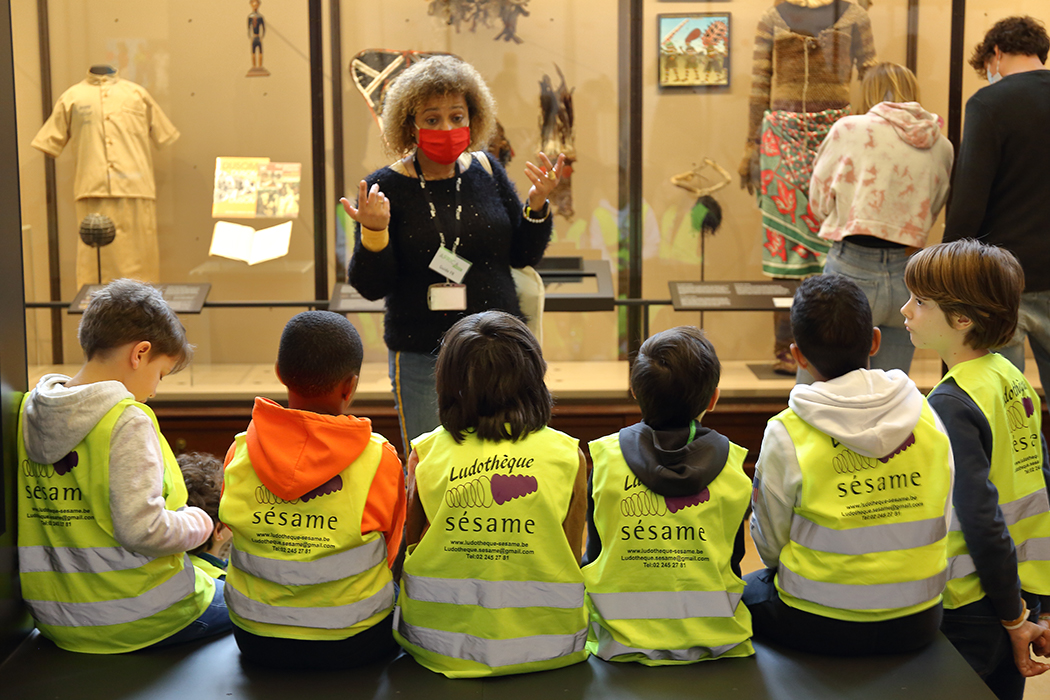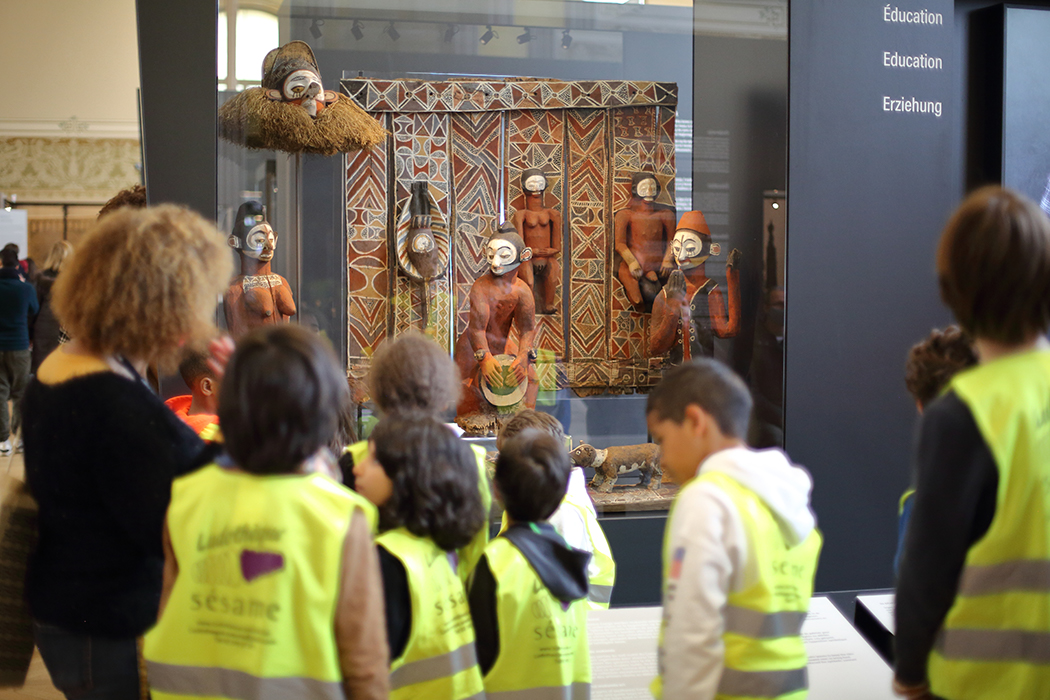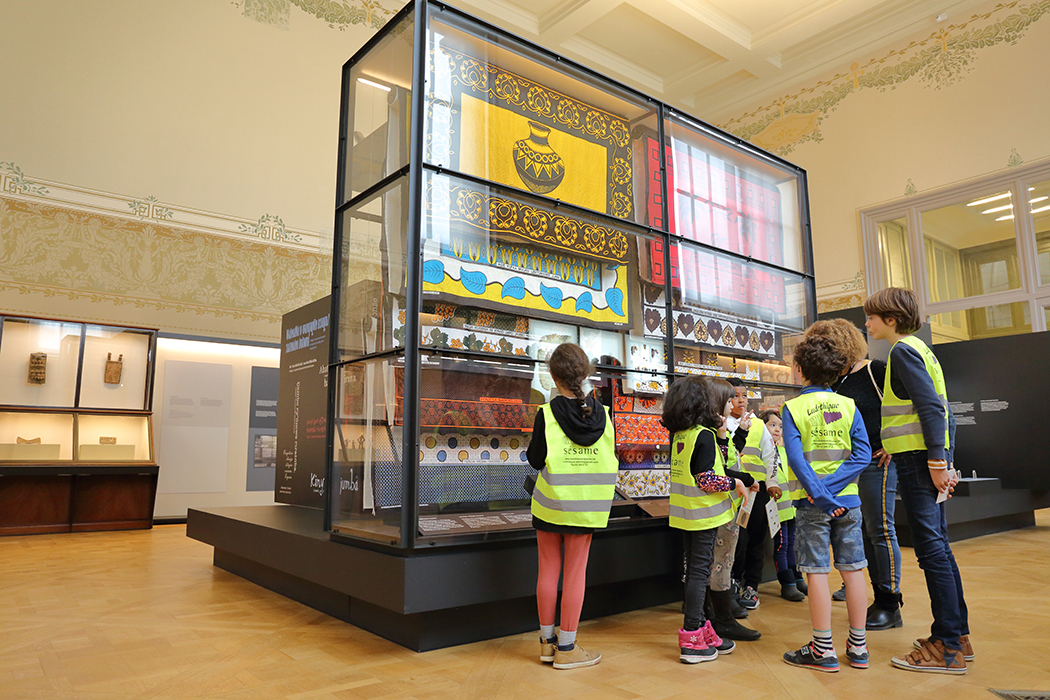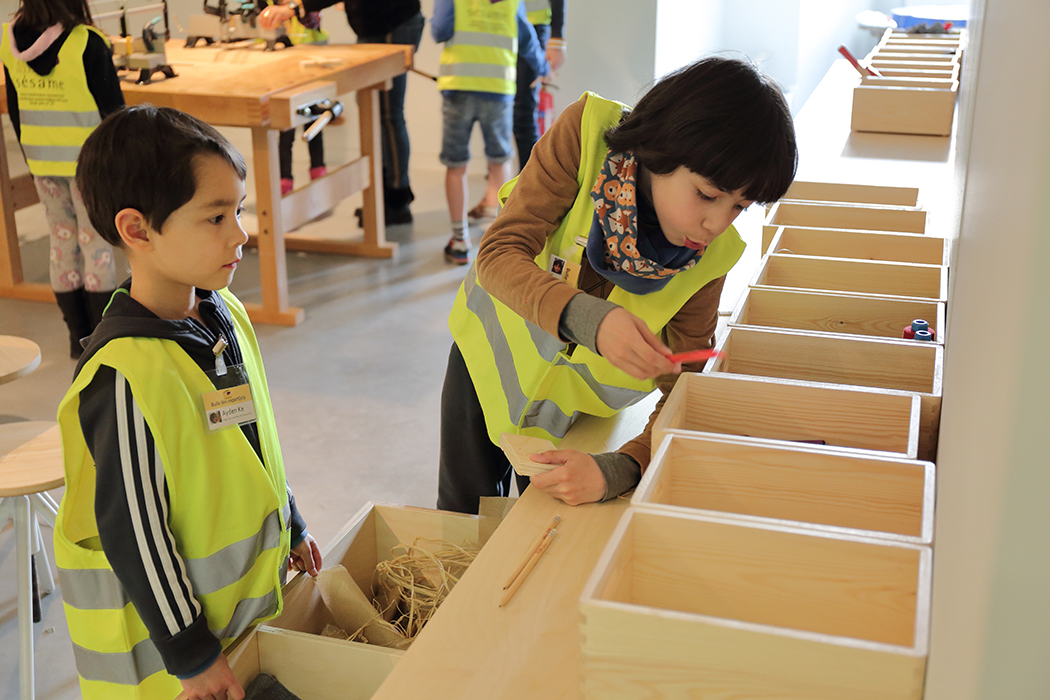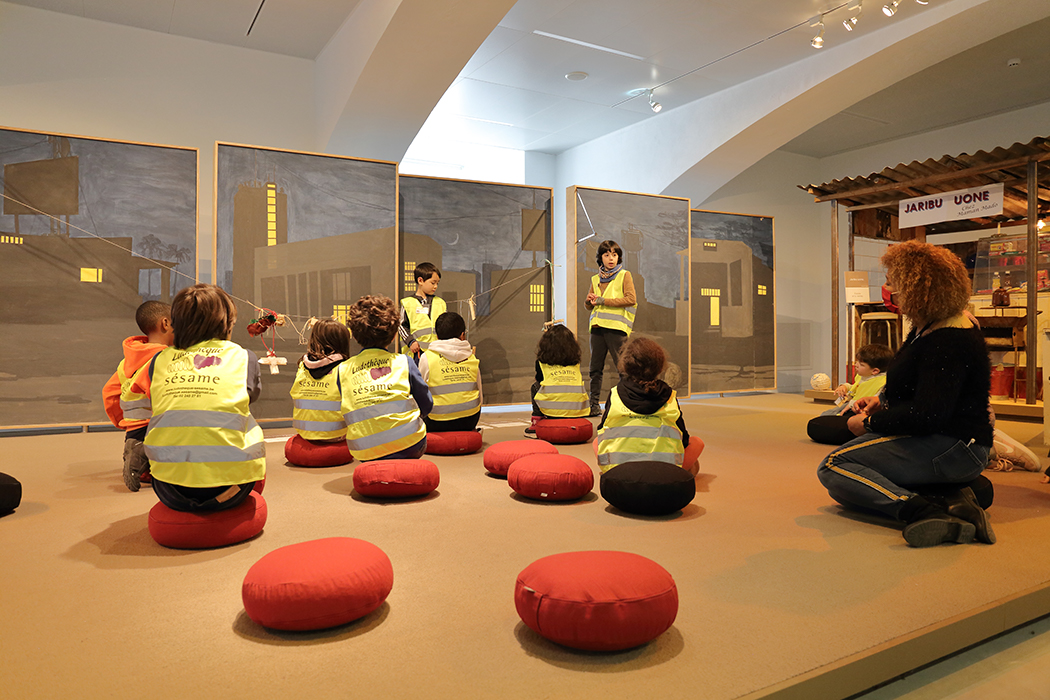 This creative workshop focuses on the stories, proverbs and objects that help children to grow up in Central Africa.
First, the guide tells you and your group about the young musician Junior, little Mofia and the student Nelly, who gain a lot of knowledge, practical wisdom and skills from their friends, families and teachers. 
Next, you head into the museum's rooms yourself to look for historical and contemporary objects with a message.
These serve as a source of inspiration for crafting a genuine 'proverb cord' in our well-equipped workshop space. Afterwards you can take the proverb cord back to your school!  
This tour will always include the following galleries:
Rituals and Ceremonies
Languages and Music
---
Are you bringing more than one class? Or can you stay a little longer? Then why not consider the Muziki workshop or the general guided tour for primary schools?
Or if you'd prefer some fresh air, head for the adjacent park or Tervuren's nearby playground.
Would you like to stay up-to-date with our educational activities? Then sign up for our newsletter.
AfricaMuseum
Leuvensesteenweg 13, 3080 Tervuren
Audience
2nd-3rd primary school
kids 9-12 year
Language
In French and Dutch