Congo-Belgium: a complex history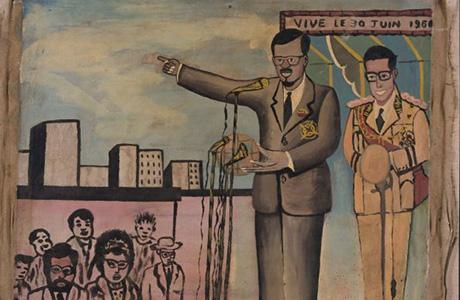 During this workshop you and your group will analyze important milestones of the Belgian colonization in Congo.
An interactive introduction demonstrates that colonization is only part of a long history of Africa. It also discusses the close links between the AfricaMuseum and the Belgian colonization in Central Africa.
In the gallery Colonial History of the museum, students then start a group search for elements related to colonial themes that have been developed in various comic books. Later, they meet again to bring the results of this search together into a whole.
Finally, in a dedicated workshop space, the group listens to testimonials and views of the colonial period, which offers  the spark for initiating a debate that aims to bridges between the past and the present.
This tour will always include the following galleries:
Long History
Colonial History and Independance
---
Are you bringing more than one class? Or can you stay a little longer? Then why not consider the guided tour history, the general guided tour or the guided tour resources?
Or if you'd prefer some fresh air, head for the adjacent park of Tervuren.
Would you like to stay up-to-date with our educational activities? Then sign up for our newsletter.
AfricaMuseum
Leuvensesteenweg 13, 3080 Tervuren
Audience
2nd-3rd level secondary school
16-18 year
Language
In French, Dutch and English