A safe and pleasant visit to the museum is our first priority.
The AfricaMuseum follows the federal COVID-guidelines
How can I contribute to a safe museum visit for everyone?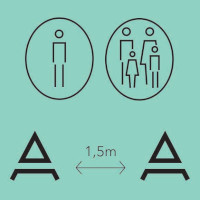 The AfricaMuseum follows the federal COVID guidelines and welcomes individual visitors, families and groups of maximum 8 adults (children < 12 years old not included). Guided tours are also allowed for groups up to 15 people.
Tickets can be purchased 

online

on the AfricaMuseum website. For any questions regarding the purchase of tickets on the website, please contact the Welcome & Reservations.
The selection of a time slot is mandatory when purchasing an online ticket. Within this time slot, visitors can check in at the entrance desk or at the ticket. There is no time limit on the duration of the visit itself.
Respect the rules for social distancing during your visit and keep a minimum distance of 1.5m from other persons.
Try to avoid elevators. If necessary, a maximum of one person at a time or one contact circle will be allowed. Wheelchair users and/or persons with reduced mobility can use the elevator with one extra person.
Mouth masks are mandatory from the age of 12.
What measures does the AfricaMuseum take for a safe museum visit?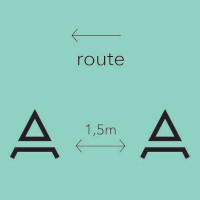 A time gauge with quotas has been put in place to space out the number of visitors during the day.
The maximum number of visitors per gallery is indicated at each gallery entrance. 
Hands-on and audio equipment are not available.
Our reception area is reorganized to safeguard social distancing.
Public sanitary facilities and other frequently used objects such as door handles, stair railings, lift buttons, lockers, etc. will be cleaned frequently.
Disinfectant gel is available at various points around the museum.
Wheelchairs and rollators are only available upon reservation so they can be disinfected after every use. For a reservation, please contact  reservations@africamuseum.be.
A few more useful tips:
Are you travelling by public transport? Wearing a mouth mask is mandatory on buses, trams and trains.
Wash your hands regularly.
Stay at home if you feel sick.
Can tours and workshops take place again?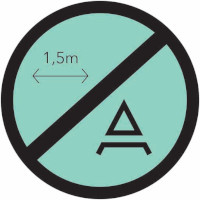 Guided tours and workshops are allowed for groups of up to 15 people.
Schools may take up to 24 people per activity (both guided tours and workshops). 
The picnic area of the museum is open again to schools and free visitors. Groups must make reservations via the website.
Important: mouths masks are mandatory from the age of 10.
Are the AfricaShop and Bistro Tembo open again?
The AfricaShop and Bistro Tembo are open.
Do you have any further questions about your visit to the AfricaMuseum?
Feel free to contact us via reservations@africamuseum.be.
We are ready to help you. Together we can keep the AfricaMuseum corona-free.