The moon: between Dream and Reality
Temporary exhibition at the Royal Palace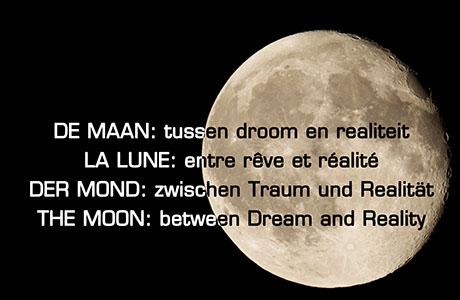 As every year, the Royal Palace will open its doors to the public on 23 July 2019, under the theme Science and Culture at the Palace.
In association with the Chancellery of the Prime Minister, the ten Federal Scientific Institutes, the National Geographic Institute and the Belgian Comic Strip Center, the Belgian Science Policy (BELSPO) is offering Belgian and international visitors a unique view of art and science through an amazing insight into artworks or research objects from our federal cultural and scientific heritage.
This year's exhibition is entitled: The moon: between Dream and Reality
The AfricaMuseum is present with two pieces
 

Yaka diviner's slit drum

Yaka - DR Congo - wood and steel - MO.0.0.3410

The Yaka people see the moon as a beneficial heavenly body even though the dark period (the new moon) is more likely to be welcomed by mixed feelings. The small cylindrical and anthropomorphic drums, usually called n'koku ngoombu, are used in the context of ritual divination. During this event the nganga (the traditional healer) hits a short and repetitive formulas on the instrument with the help of a simple heartwood stick as melodic-rhythmic accompaniment for his songs, which the lyrics clearly refer to the star of the night. These instruments are made from one piece of wood and consist of two different parts: a sound box, the musical body of the instrument, and a cephalomorphic cut-out extension, which has the features of certain masks used during ritual dances or practices. Each realization of the instrument has a personality and a singular form that is determined by the identification of the diviner with a behaviour or a ritual being.

 

Powder box

Kuba - DR Congo - wood and plant fibres - EO.1956.26.12 

According to the Kuba, the moon awakens fertility, a force that in a certain sense is also provided by the nyim (the king). There was a close bond between the Kuba king and the nocturnal star, expressed by rituals and taboos; The nyim had to make himself "invisible" with a new moon and could not leave his home. In addition, the cemetery where the presumed successors of the king lay was poetically called "the rest of the moon". The celestial body was given a place at the Kuba on an artistic and iconographic level. This is illustrated by the cosmetic pigment box, which takes the shape of a crescent moon. These boxes are carved from wood and often decorated with plant fibres. 
Royal Palace
Place des Palais
1000 Bruxelles
Info
Tuesday - Sunday, 10.30 am - 3.45 pm