European Journal of Taxonomy volume 500 is now online!
On February 21th, 2019, the European Journal of Taxonomy published its 500th volume online. In the 7 years and 5 months since the publication of the very first paper on September 9th, 2011, EJT has published 1791 new taxa (1602 new species) in 17,400 pages (which is almost 200 pages per month).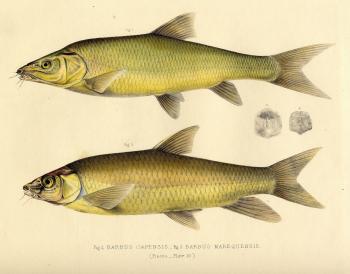 EJT is a peer-reviewed international scientific journal in descriptive taxonomy covering subjects in zoology, entomology, botany, and palaeontology. Renowned for its expertise in taxonomic research, from 2011 the Royal Museum for Central Africa has been member of the consortium of natural history museums and botanic gardens that fund and produce the journal. Supported by institutions from six European countries, the journal's scope, however, is global.
Pioneer in open access publication
EJT is a pioneer journal in open access publication. It publishes in 'diamond open access', which means that all content is freely available to all interested and neither authors nor readers have to pay. For commercially owned journals, authors have to pay a (sometimes very stiff) fee to have their papers published in open access. EJT is also published under the Creative Commons Attribution License (CC BY 4.0), which means that all items published in EJT can be freely reproduced, provided the source is mentioned. Since a few years, EJT is also a CETAF-endorsed journal.
500th issue
In its 500th issue, EJT is proud to publish a monograph describing a new genus and three new species of mangrove slugs (intertidal, airbreathing molluscs), from the Indo-West Pacific. The lead author, Benoit Dayrat, and his team revised the entire family Onchidiidae in an exemplary manner, using integrative taxonomy, thus profiting from both morphological and molecular data.
Taxonomy : foundation for many biological disciplines
Taxonomy is one of the core disciplines of the RMCA since its creation in 1898. It enables biologists to better understand and study biodiversity and evolution. Taxonomic research is also the foundation for many other biological disciplines. Contributions by RMCA scientists to the journal in 2018 include papers on African fresh water fishes (Cyprinidae) and spiders (Chummidae and Zodariidae), two of the museum's fields of expertise.